Our new season is here…and have we got a treat for you!! Don't worry about the silly Manchester weather right now because we have got heaps of magic and fun to keep you entertained come rain or shine as we look ahead to our September to December season.
Award-winning theatre shows, a fabulously fun-filled cabaret, a brand-new musical, joyful retellings of classic fairy tales, and electrifying storytelling to light up and inspire imaginations!  Plus, a heartwarming festive adventure, perfect for a first theatre experience for little ones.
We're really looking forward to this truly sensational season (if we do say so ourselves!) and can't wait to share the joy of creativity, imagination, and storytelling with children and families across Greater Manchester and beyond.
Grab your hula hoops, top hats, feathers, and fans, and get ready to kick off the season with this FABULOUS fest of a show! The Really Fabulous Family Cabaret is a brand-new show by Manchester's own, Ghetto Fabulous. Six marvellous highly skilled performers bring you a rip-roaring ride of fabulousness.  With an awesome compère to keep you entertained between acts, Ghetto Fabulous ensures a fabulously fun-filled show for all the family.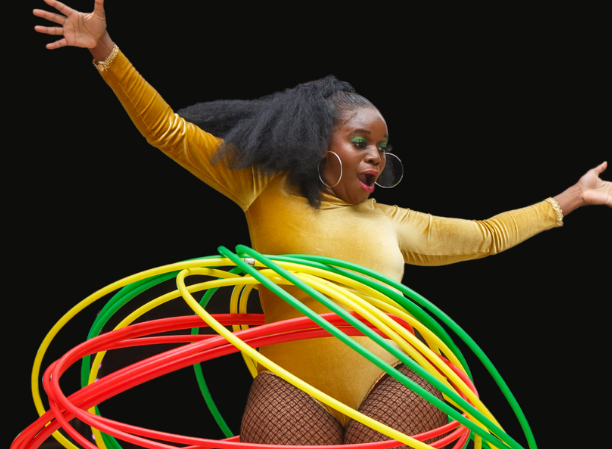 Next up, an enchanting and interactive production, I Believe in Unicorns. Award-winning storyteller Danyah Miller brings best-selling children's author Michael Morpurgo's treasured story to life. Set in a library full of books that hold more than stories within their pages. It is a tale of the power of books, and the bravery of a young boy called Tomas. A favourite in the season for our CEO/Artistic Director, Liz who ensures us a truly magical theatre experience. Perfect for ages 6+.
A whole year later after opening our Z-arts Children's Library, we've been working on something just as special behind the scenes! As we wish our library a happy first birthday in October 2023, we'll be keeping up the singing with our brand-new musical! Yes, you heard us, we're super excited to announce our co-production with Little Seeds, Luna Loves Library Day The Musical. Join Luna and her Dad for an adventure among the library shelves in this exciting new musical for families, based on the book by Waterstones Children's Laureate Joseph Coelho and illustrator Fiona Lumbers, with music and lyrics by David Gibb. It's going to be special!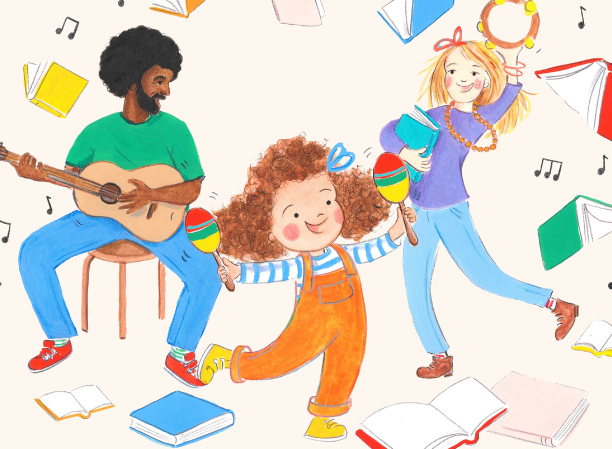 November arrives and we'll be retelling the classic fairy tale, he'll huff, and he'll puff, and we all know how that ends… Be blown away by the world of Stuff and Nonsense in this joyful retelling of The Three Little Pigs. Told in a unique physical style with raucous puppets, this is high-octane family theatre that will make you howl! Suitable for all the family, recommended for ages 3-10.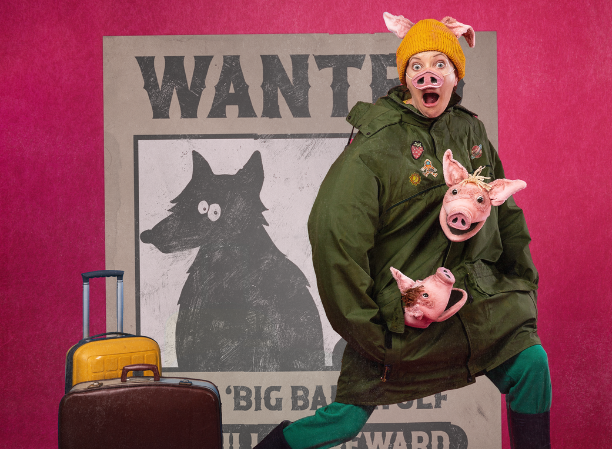 The Lightbulb Princess is a delightful new show full of sparkle and song, for everyone aged 4 and up. Can you help a very unusual princess solve an unexpected problem? Without the twinkle of fairy lights, the holiday season could be cancelled! It's up to our intrepid explorer, her pals and YOU to illuminate the world again. Tutti Frutti Productions have teamed up with One Tenth Human (Curious Investigators) to create a fun-filled, sparkling extravaganza exploring the sensational science behind electricity.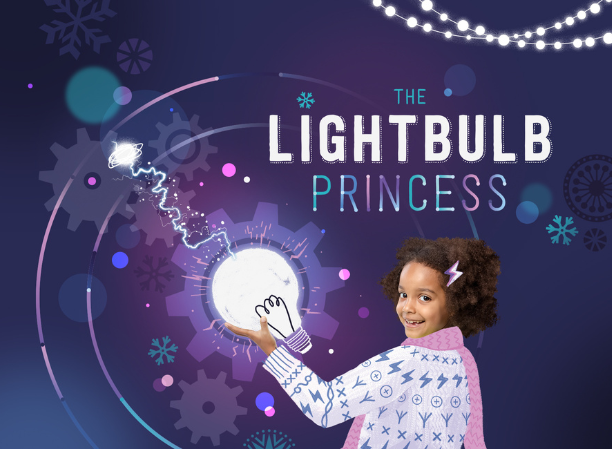 We'll be dancing and prancing in December, spreading plenty of festive spirit throughout the whole month! A secret party, for elves, yourselves, and all magical Lapland creatures. Back by popular demand with singer Yemi Bolatiwa and Adam Westly as your host, T'was the Gig Before Christmas, should be at the top of your list for all the family to enjoy!
Bookings are now open for our very special show as we countdown to Christmas. Touched Theatre, who brought you The Gift are back with another heart-warming festive adventure. Featuring brilliant puppetry, magical interaction, and a gorgeous music score, Twinkle Twinkle is the perfect festive family treat for the very young. Join Marty the puppy whose songs and playtime with his Dad are the best part of his day. Various times and dates are available from 14-24 December and 28-31 December, ages 1-4.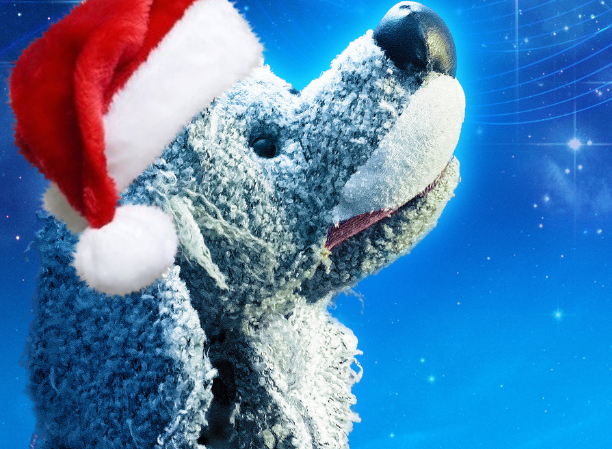 Other highlights include Little Reads Family Day with author Nathan Byron and illustrator Dapo Adeola, our festive family fun day, and not forgetting our annual spooktacular Halloween Disco! A new activity landing in Hulme Park allows families to enjoy reading and the outdoors at the same time. Join us for our self-led Story Trials, launching on the 14th of October celebrating books such as Speak Up! and The Cricket and The Mole, a new free activity suitable for all ages.
Our interactive Fairy Tales exhibition, for ages 0-8, continues throughout the autumn. So, if you haven't yet visited The Three Bears' BnB, Grandma's caravan, or Hansel & Gretel's café, there's still time. The magical land of Fairy Tales is open Saturdays during term time and Tuesday to Saturday during the school holidays.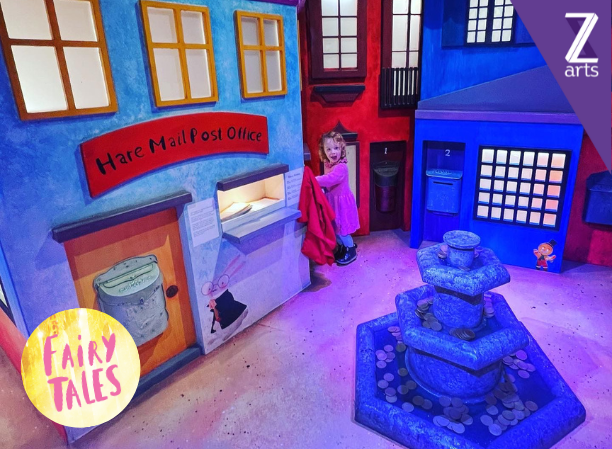 PLUS, our sell-out enchanting experience Z-escape, is proving to be a total hit with families from far and wide! Ever wanted to step inside a story? The Library of Enchantment is a fun-filled thrilling family-friendly escape room, full of seafaring adventures, time travelling tricks, and a pesky old bookworm who's always up to meddlesome mischief! You'll require your puzzling skills, logic, persistence, and, most of all, teamwork. Our brand-new escape room has had some impressive reviews since opening in April this year and we can't wait to meet more eager escapers real soon. Groups of up to eight can join in the fun!
It's all too exciting!! Our September – December 2023 season has arrived here at Z-arts, with tons for the whole family to enjoy. There really is something for everyone!
So, what are you waiting for? Get booking and be inspired by your own creativity and remember to DREAM BIG! Don't forget we have our Bright Sparks Family Membership which gets you a discount off theatre shows, plus so much more!
For more details on all of our activity here at Z-arts or to book over the phone you can reach our friendly Box Office team on 0161 226 1912. Or email boxoffice@z-arts.org
Access: All our theatre shows come with a Visual Guide for our families who would like to familiarise themselves with Z-arts and the show before their visit. We're updating these now and hope to have them live on our web pages over the next few weeks. If you'd like more information about the show, please contact boxoffice@z-arts.org.