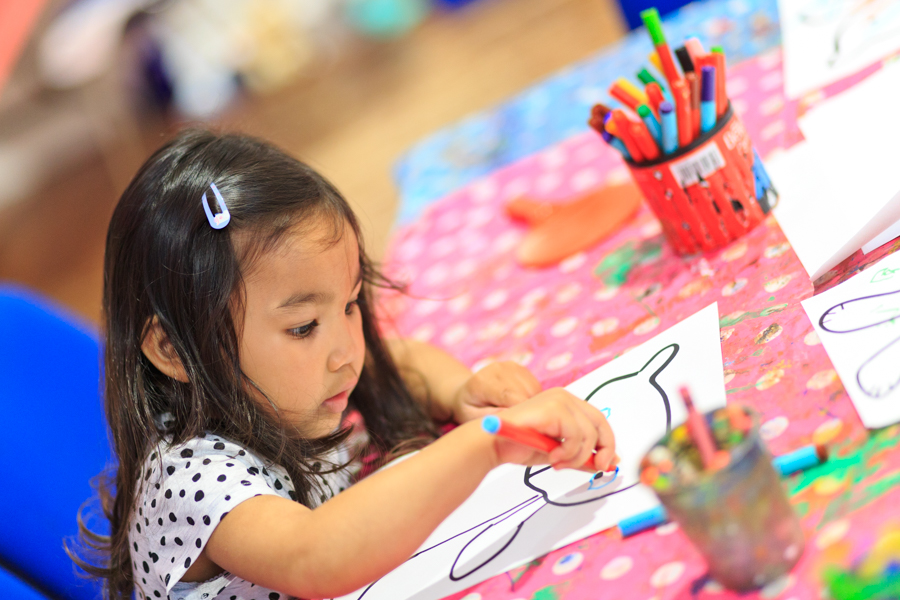 What is Bright Sparks?
Bright Sparks is our annual family membership scheme and becoming a member is a great way to support your local arts centre and help provide arts and culture for everyone.
By becoming a Bright Sparks member you will have access to a year-round programme of creative learning for you, your children and your family. Not only this, but our members help Z-arts to be sustainable as a first-class arts venue that inspires the 50,000 visitors who come through our doors each year.
Creative learning and experiences is at the core of everything we do and as Manchester's venue for children and families we pride ourselves on providing a welcoming, vibrant and safe environment for the whole family to enjoy.
We believe everyone can enjoy creativity, so whatever your age, background or interest, we hope you'll be able to find something to suit you, whether you're looking for something for your children to do or you want to take part and get creative yourself, there really is a creative activity for us all!
Grow with us as we expand and build a stronger arts and culture community in the Hulme, Manchester and beyond.
Z-arts relies on the ongoing support of its members and customers to grow and succeed as Manchester's venue for children and families.
We have a jam packed weekly timetable of after-school clubs, weekend activities for kids and their families, pre-school and baby activities as well as lots going on in the school holidays.
Bright Sparks Activities
Here's a taster of the activities that you can enjoy as a Bright Sparks Member:
For our tiniest members ages 0 -3 we have Let's Imagine, Let's Create, and Let's Dance – a different activity each Monday!
And if your little ones are getting a bit seized up on Saturday we have Adventures in Yogi-land, a yoga class for ages 3 – 5, or Ballet and Street dance for ages 4-6.
6-10 year olds can choose from street dance, ballet & tap, yoga, our visual Arts class Art Stars, drama class Drama Stars, make a noise in our music class Voice & Beatz and budding Spielbergs can join Film Stars, our film-making class.
And there's something for the older ones too. ZYP is our drama group for ages 11+ every Monday, Z-artists is our visual arts class, as well as Film Stars on Fridays and Voice & Beatz Collective, our Youth Music Group, every Saturday.
And grown-ups can get in on the fun too! On Saturday we have Family Art Stars, an opportunity for the whole family to come together and stick, paint and get creative!
We also have regular film-screenings and occasional one off events with different themed activity weeks run at half term, Easter and in the Summer.
On top of all this you get exclusive discounted £6 tickets for our year-round programme of Big Imaginations Children's Theatre shows!
How much does it cost?
Bright Sparks Family Membership – £15 per year
Family membership for families of all shapes and sizes
£6 Concession tickets to all Big Imaginations children's theatre shows
Access to all our regular classes & holiday activities
Membership is FREE to those families who can't afford to pay. This includes anyone who is in receipt of benefits, families whose income is less than £16,190, Looked After Children and their carers, children cared for by their grandparents on a full-time basis and students with children.