The Really Fabulous Family Cabaret
A Black Pride MCR Legacy Performance
The Really Fabulous Family Cabaret at Z-arts gives you a group of marvellous highly skilled performers that will bring you a rip-roaring ride of fabulousness. Song, dance, and specialty acts share the stage to bring you a joyous fest of a show.
With an awesome compère to keep you entertained between acts, Ghetto Fabulous ensures a fabulously fun-filled show for all the family. So, grab your hula hoops, top hats, feathers, and fans, and get ready to BE FABULOUS!
—
Acts include
Andrei Tazlauanu – From the Only Wonderland show team, Andrei will be bringing his jaw dropping handle balance skills
Natasha Moonshine – A family favourite with her amazing hoop skills
Darnell & Denon – Will be dancing up a delight in a freestyle frenzy
House Of Fire – With their high fashion striking looks they always bring a feast for the eyes
Shanika Sunrise – The Nicki Minaj of drag, Shanika will not only be bringing looks but rapping up a storm
Tysie Blaque – Will be serving up the most luscious lip sync and bring carnival to the stage
—
Join us for The Really Fabulous Family Cabaret at Z-arts on Saturday 23 September!
About Ghetto Fabulous
Ghetto Fabulous is a dance and visual arts company that aims to excite, entertain and have fun with the projects it embarks on, inspired by fashion, music, film, photography, and the ever-changing world.  Not afraid to explore the political and the personal, The Ghetto Collection is a unique voice in the UK arts landscape.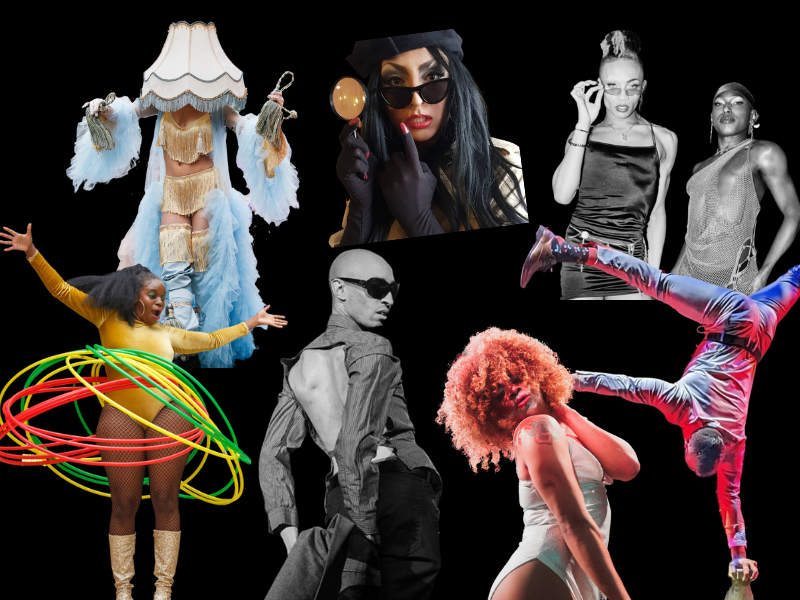 Check out the visual guide for this show here!
We're really sorry but our wheelchair booking option is currently having a refresh and will hopefully be up and running for our next season's theatre shows! (It's gonna be dead jazzy!)
If you need to book a wheelchair seat, please call/email Box Office on 0161 226 1912 / boxoffice@z-arts.org and we'll get you all booked in. We apologise again for any inconvenience caused.
Book tickets now - choose a time below
Show accessible performances only
Times displayed in grey may be sold out or not currently available. Alternatively workshops may be locked for Bright Sparks Members and require a log in.