Z-arts Children's Library
We have opened a library for children and families in the heart of Hulme – woohoo! Below is all the information you should need to know, so why not pop in and see us! 🎉
Z-arts Children's Library is a place where children and families can read, imagine, connect, create and have fun. Our library is home to lots of books that celebrate diversity, with dedicated sections for preschool, primary and secondary school children. Plus, Z-cafe is just downstairs, the perfect place to grab a cuppa or bite to eat.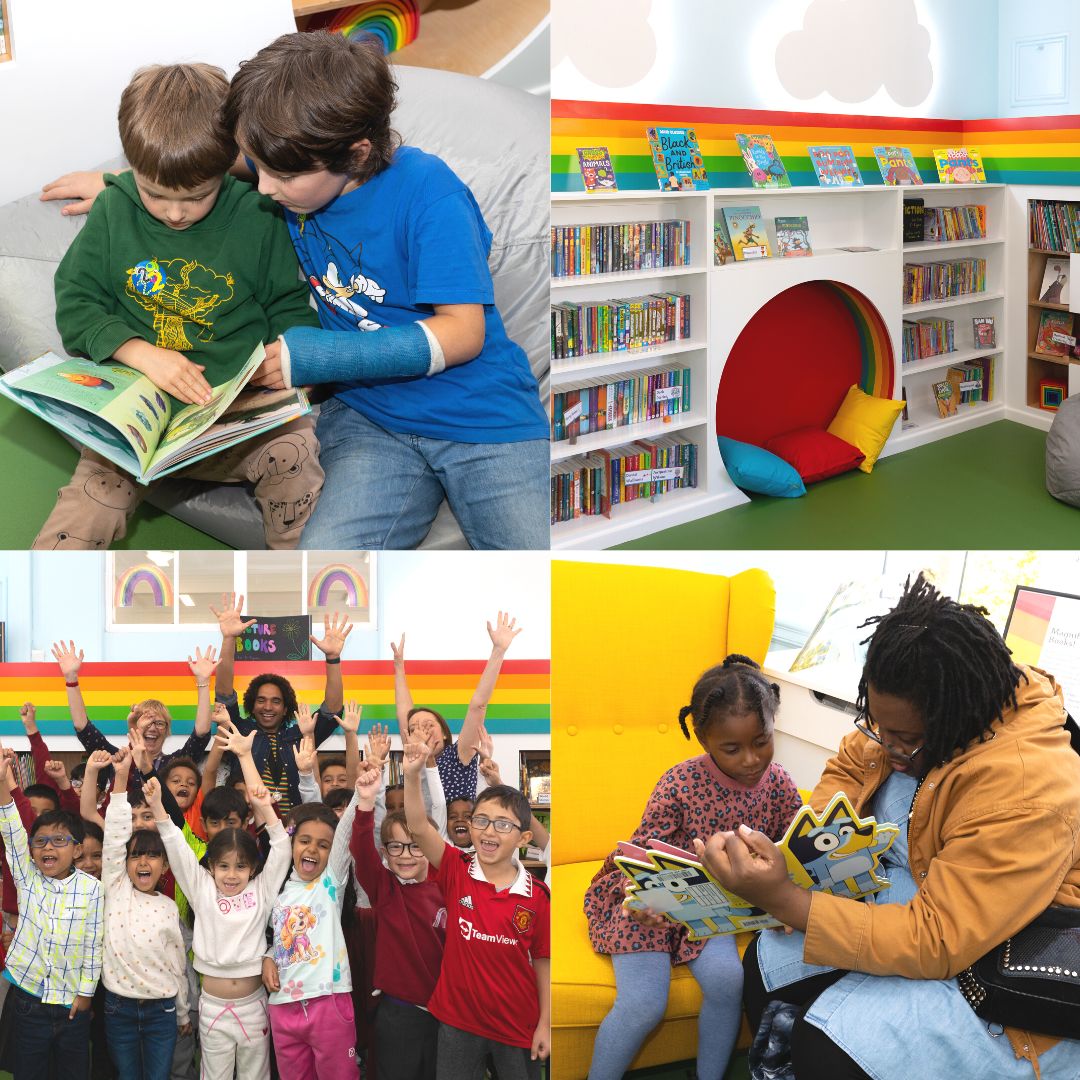 Have you got your Library card?
If you live in the UK you can join our children's library for free. Simply pop in and see us at the front desk, our friendly staff will just need to take a few details before they present you with one of our colourful library cards. 📚
Fancy coming to one of our library events? 
👀Take a peek below to see our regular library programme, these will run during term time only and are free but booking a spot for you and your little one is essential. You can do this on our Library events page which is here. Any special events, such as seasonal storytelling, will also be listed there. 


Want to see what books we've got in our children's library? Click here!