What can you see at Z-arts this Autumn?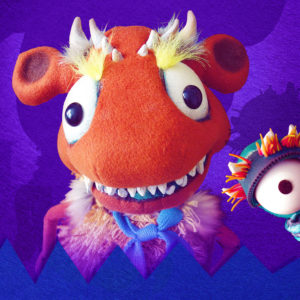 Saturday 28 September
Presented by Touched Theatre
Little Monster is an inventive, exciting new puppetry show inviting 3 -5 year olds and their grown-ups on a magical journey to find the mysterious monster that's made everyone else run away.
Suitable for: 3-5 years
Friday 11 & Saturday 12 October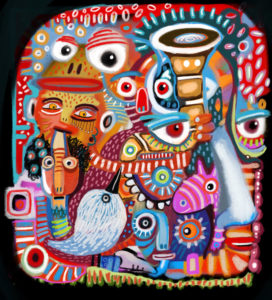 Stitch Brothers Patchwork Wonders
Performed and created by Arun Ghosh, Fabric Lenny & Jason Singh
Join the Stitch Brothers on a genre-bursting journey of beatboxing, live drawing, animation, jazz, hip hop and South Asian folk music.
Suitable for: 5-8 year olds
Saturday 19 October
Presented by BonteHond
How can you stay smart if you don't have to think for yourself anymore? A hilarious performance for the youngest audience with music, magic and movement.
Suitable for: 3+
Saturday 26 October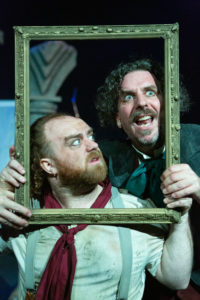 The Mystery of Raddlesham Mumps
Written by Murray Lachlan Young Presented by Matthew Linley Creative Project
An unfortunate inheritance. A creepy butler. Bizarre and hilarious deaths. With a brilliant score and a touch of silliness – dare you discover Raddlesham Mumps?
Suitable for: 7 years +
Post Show discussion immediately after the performance – available to book when you book your ticket.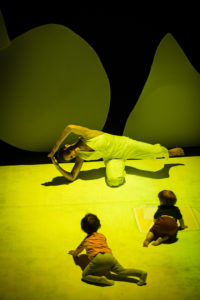 Saturday 2 November
Presented by TPO
A mobile of shapes above an empty space. Two characters – one round, the other pointy, one blue, the other red… Mini lets children experience sensations and emotions through games of contrasts.
Suitable for: 2-4 year olds
Sunday 3 November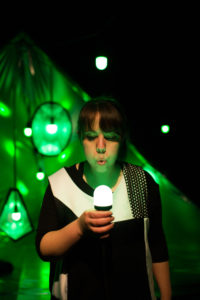 Presented by Filskit Theatre
Reds and blues, yellows and greens. Twinkling lights that glitter and gleam. A world filling with colour. This is Kaleidoscope, a brand-new piece of theatre for babies.
Suitable for: 6-18 months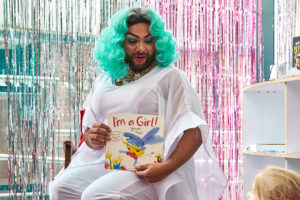 Saturday 30 November
Presented by Z-arts and STUN
Back by popular demand! All aboard The Nightbus for a morning of snowy stories. Presenting a Storytime like no other, The Nightbus is fully fuelled and ready to take us all on a winter adventure. Storytime for children and adults alike. There will be arts and crafts first so you can use what you make to help tell the story.
Suitable for: 3+
Wednesday 11 December – Saturday 14 December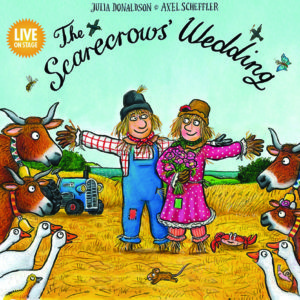 Presented by Scamp Theatre
The team behind Stick Man present the best wedding ever, the best wedding yet…
Betty O'Barley and Harry O'Hay are excellent scarecrows. Their wedding plans are all coming together until Harry leaves Betty's side and the devilishly smooth Reginald Rake tries to take Harry's place. Will Harry make it back in time to save their special day?
This heart-warming and award-winning adaptation of Julia Donaldson and Axel Scheffler's bestselling book is bursting at the seams with Scamp Theatre's inimitable style.
Suitable for: 3+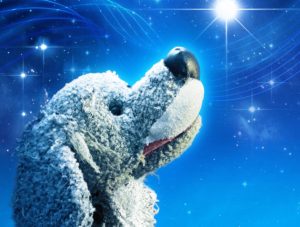 Friday 20, Saturday 21 & Sunday 22 December
Presented by Touched Theatre
There are melodies that live in all of us. No one knows that more than Marty the puppy, whose songs and playtime with his Dad are the best part of his day. But sometimes, you have to learn how to find the music inside yourself…
Twinkle Twinkle is a heart-warming adventure in melody and light, made especially for very young audiences for Christmas by an award-winning team of artists. The show features brilliant puppetry, magical interaction and a gorgeous original score.
Suitable for: 1 – 3 years