After the windswept double funeral of his parents, 7-year-old Crispin (real name Crispin de Quincy de Faversham Clumps) inherits his ancestral home – Raddlesham Mumps.  He finds himself in a huge empty house with only the ancient butler Kenilworth for company.  And when Kenilworth begins to tell him about the bizarre and hilarious deaths of his eccentric ancestors, the story takes flight on darkly comic wings.
In this brand-new show, celebrated poet Murray Lachlan Young mixes compelling storytelling and poetry with a brilliant score, a healthy dose of physical theatre and a touch of silliness.
Want to find out more from the maniacal minds behind the show? Come and join us at our Raddlesham Mumps Post Show discussion!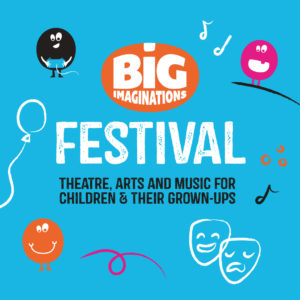 Part of the Big Imaginations Festival 2019
Book tickets now - choose a time below
Show accessible performances only
Times displayed in grey may be sold out or not currently available. Alternatively workshops may be locked for Bright Sparks Members and require a log in.