Blink. Blink again. What do you see?
Day by day your world is filling up with colour, little one.
Reds and blues, yellows and greens. Twinkling lights that glisten and gleam.
Kaleidoscope is a brand-new piece of theatre for babies aged 6 – 18 months inspired by research into how a baby's sense of sight develops and how they instinctively begin to categorise colour.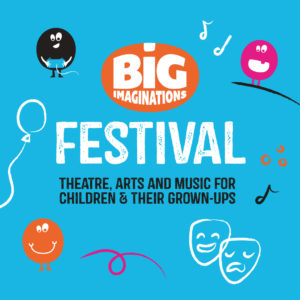 Part of the Big Imaginations Festival 2019.
Book tickets now - choose a time below
Show accessible performances only
Times displayed in grey may be sold out or not currently available. Alternatively workshops may be locked for Bright Sparks Members and require a log in.