We have SO much in store for you and the whole family over the Summer Holidays that we thought we'd put our top five events, workshops and more in one handy place. Take a look through and add them to your calendar to make sure that you don't miss out… We can't wait to welcome you to Z-arts this summer!
1. Haphazard
A free day out for the curious of all ages. Drop in anytime on Saturday 22 July between 12pm-3pm for free!
Haphazard, the popular bi-annual free day out for the curious is back! Intriguing images and offbeat oddities will be dotted around the historic Z-arts building. Playful, quirky, engaging and sometimes plain daft: an afternoon for kids and their adults.
Turn up at any time, come and go as you please… and expect the unexpected!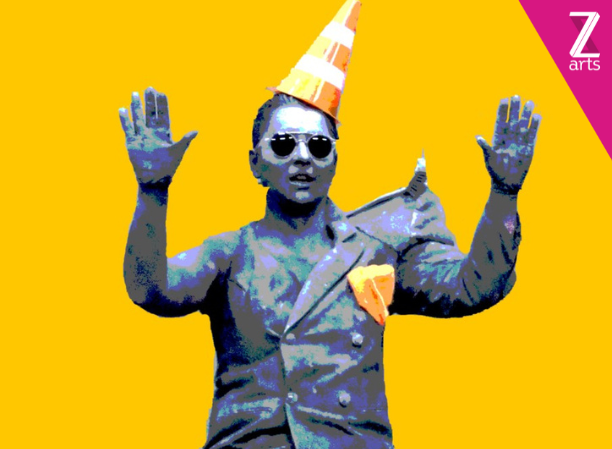 2. Fairy Tales
Once upon a time, there were three bears, and they owned a little Bed and Breakfast in the forest.
Step into a Fairy Tale town and through into the woods to discover a world of giants, palaces, gingerbread houses and treasure caves. Trip trap over a bridge (but watch out for the troll!), join in the palace disco with the musicians of Bremen, sit in a giant's footprint, visit the market and help Jack win some magic beans, and much more.
Our enchanting interactive exhibition has been designed by Discover with illustrator David Litchfield and author Ross Montgomery. For 0-8-year-olds and their grown-ups. If you do come to Fairy Tales… why not pop over to the park for our Story Walk to add to your adventure!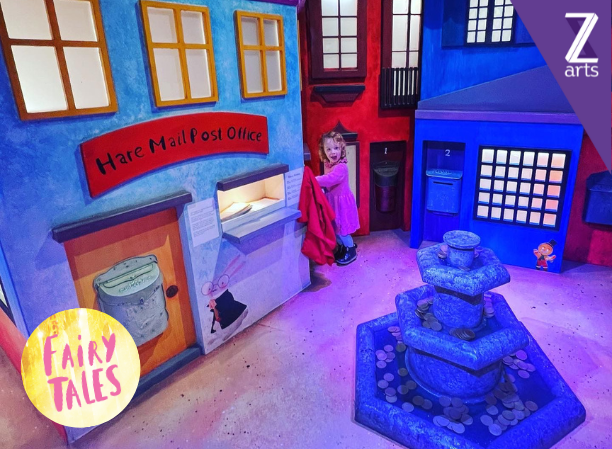 3. Little Reads on Play Day
Play Day is the national day for play, celebrated each year across the UK on the first Wednesday in August. Z-arts will be celebrating on Wednesday 2 August.
This year's theme for Play Day is … Playing on a shoestring – making every day an adventure. So come down to Z-arts for FREE and join in with our fun themed play activities.
Story Sessions:
10.15: You're So Amazing! by James and Lucy Catchpole, illustrated by Karen George
11.00: Luna Loves Dance by Joseph Coelho illustrated by Fiona Lumbers
11.45: The Boy Who Sailed The World by Julia Green, illustrated by Alex Latimer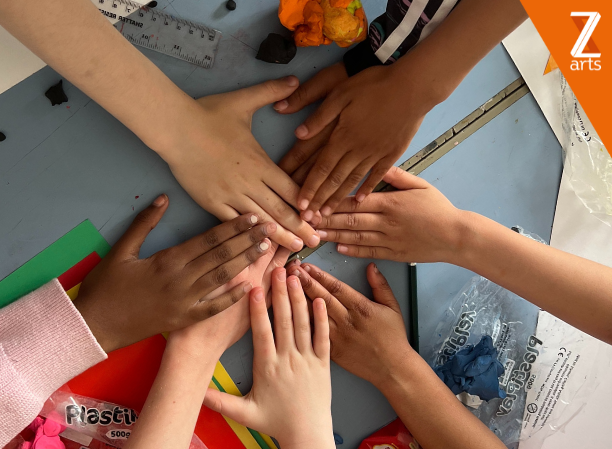 4. The Library of Enchantment
Ever wanted to step inside a story? The Library of Enchantment is a fun-filled thrilling family-friendly escape room, full of seafaring adventures, time travelling tricks and a pesky old bookworm who's always up to meddlesome mischief!
Join us for an enchanting experience that requires your puzzling skills, logic, persistence and, most of all, teamwork.
On your adventure you'll be supported by our specially trained host, who'll be able to give you some hints & tips along the way but only if you need them! You'll have one hour to escape by solving the various riddles, puzzles and challenges The Library of Enchantment has to offer. But be quick or you may just get trapped amongst the pages forever!
Can you help capture Billi the bookworm and put the chaos right before the Library Inspector arrives within the hour?
Ideal for birthdays, special occasions, or just for fun!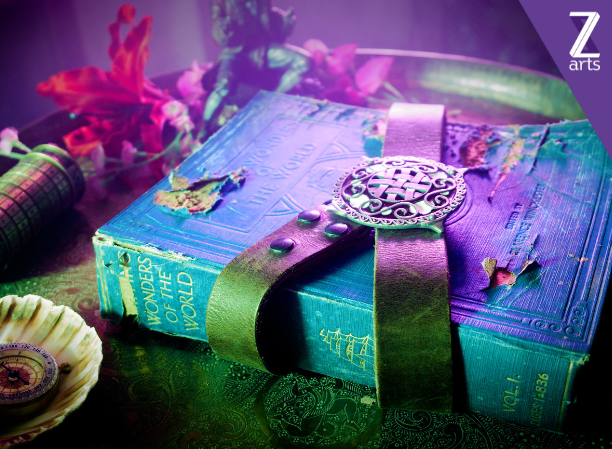 5. Hang Out!
Join us at Z-arts and hang out for the whole day! We've got lots to keep little and big kids entertained whatever the weather…
Grab some food or drinks from our cafe, read a book in our Children's Library, express yourself and have a doodle on our colouring sheets, hang out in the toy corner or even take a ride on our big red bus 🚌 As one of our visiting families said…
"Today we hid from the rubbish weather and came with our pals to Z-arts and did EVERYTHING!! ☔️ We had such a good day. There was a great buzz around the building.
Thanks to all the staff who were in and made the day so nice for us and put up with riotous rabble!!
Absolutely saved our day! "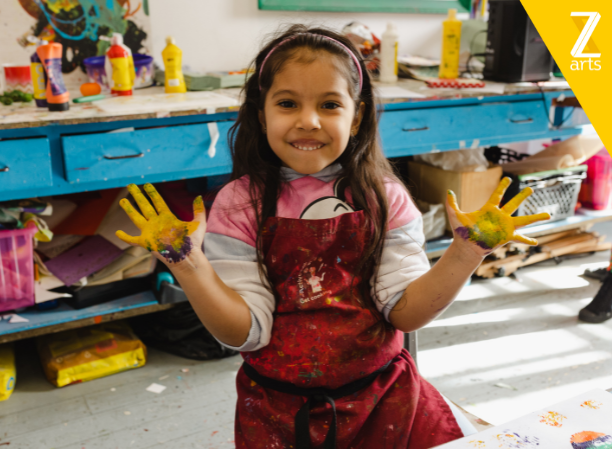 We can't wait to see you at Z-arts this summer!