There has been a secret buzzing around The Three Bears B&B, and we cannot keep it to ourselves any longer!🐻🐻🐻🥣
✨
Fairy Tales run has been extended – WOOOOHOOO!

✨

That's right, the characters from Fairy Tales are sticking around in Manchester for a little while longer, whether this will be your first visit or your 100th there is still time for your family's magical adventure! ✨

Due to such popular demand Fairy Tales is staying in Manchester and we couldn't be more excited!

Featuring some of the most-loved and recognisable characters from fairy stories around the world, visitors to the fully interactive experience at Z-arts  – perfect for children aged 0-8 – will be transported into the magical world of The Three Bears, Jack and his Beanstalk, the spider Anansi, and many more.

Families are invited to dress up as fairy tale characters as they follow the trail of breadcrumbs through the story town, exploring nine well-loved tales that originate from England, France, Germany, Ghana and Norway.

Each interactive section includes a number of different activities including the chance to build your own house with a choice of materials at the Little Pigs Builder's Yard, challenge the hapless Jack to a game of beans in the market or try a delicious meal at Hansel and Gretel's café.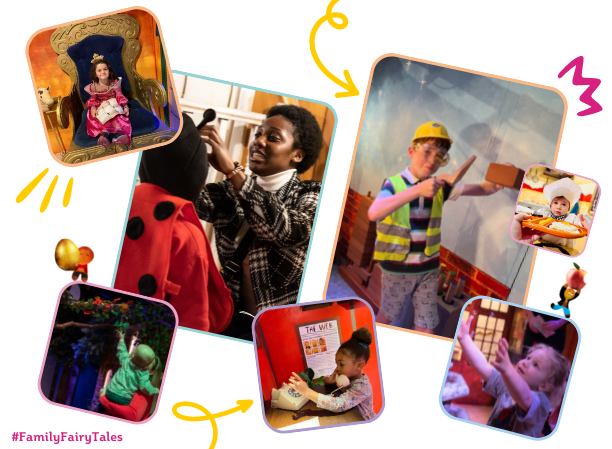 Telling the tales, sharing the rhyme, it all begins with…
Once upon a time! 🍄🍂✨
Join the Gingerbread Gang this spring and rustle up some magic in Fairy Tale Town! ✨
An interactive world of play and storytelling for 0-8 years old and their grown-ups. Step into a fairy tale town and through into the woods to discover a world of giants, palaces, gingerbread houses and treasure caves
Trip trap over a bridge, paddle through an enchanted stream, stop by the palace disco, grab a snack at Hansel and Gretel's cafe, and take a stroll around Once Upon A Time Square…🍄🏰✨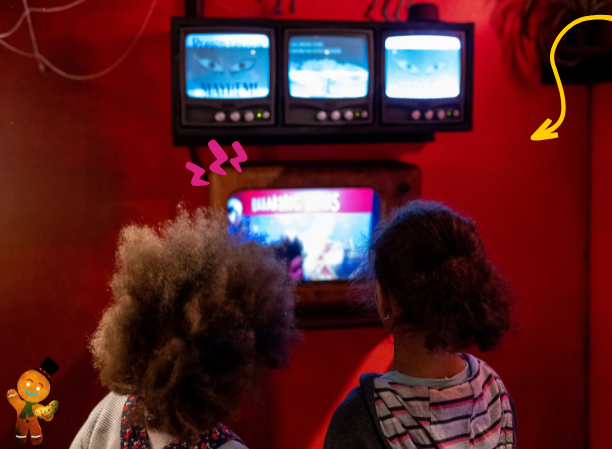 Hip hip hooray! You can celebrate your little one's birthday in Fairy Tales!✨🥳😍
Join the Three Bears in their little Bed and Breakfast in the forest for a magical birthday celebration 💕⭐
Take a look at our Fairy Tales Party Package – available now to book!