Z-arts Children's Library launched last year with the pledge to put a library card in the hands of every child in Hulme.
And with its mission well underway, the two favourite stories, both with a library theme, have been singled out for special treatment.
*Keep an eye on Z-arts social channels for theatre ticket discounts, coming next Monday 9th October*
To mark the library's first anniversary, family theatre shows based on I Believe in Unicorns, by Michael Morpurgo, and Luna Loves Library Day, a popular picture book from current Waterstones Children's Laureate Joseph Coelho, are coming to Z-arts this October.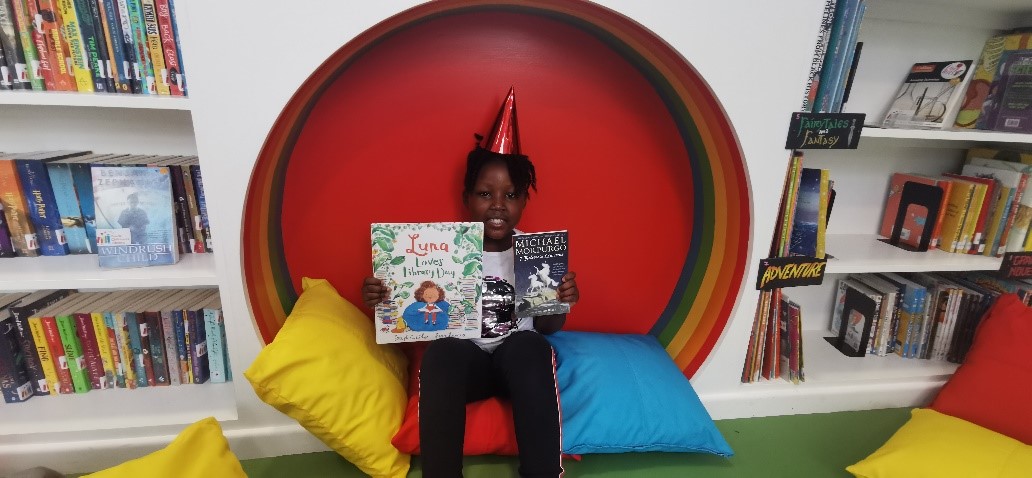 I Believe in Unicorns follows the story of eight-year-old Tomas who hates reading and school. But Tomas' world is turned upside down the day he meets the Unicorn Lady in his local library. The performance, which is suitable for ages 6+, is followed by a very special book swap.
Audience members are invited to bring along a children's book to form part of the stage set. At the end, the children can swap their book for another one and so have a new story to take home. I Believe in Unicorns is at Z-arts on Saturday 14 and Sunday 15 October 2023.
Luna Loves Library Day the Musical is the second show coming to Z-arts to celebrate the library's first year. Premiering at Z-arts, it is a magical tale of adventure amongst the library shelves, where Lunda and her Dad encounter everything from dinosaurs to mummies, unexplained mysteries to monsters. For Luna it's a day of wonder, made all the more special by the chance to spend time with Dad.
Adapted for the stage by its author Joseph Coelho, Luna Loves Library Day the Musical has been created for ages 3+ and is a co-production between Z-arts and Little Seeds Music. It is at Z-arts Friday 20-Sunday 22 October 2023 before touring nationally.
It's full circle for the well-loved picture book, as its author, Joseph Coelho, launched the library last year with a reading from the book to an invited audience of school children and educators.
Saskia Metcalf, Head of Creative Development, Z-arts, said; "Luna Loves Library Day and I Believe in Unicorns are amongst our most borrowed books and we can't wait to share their stage versions with family audiences to celebrate our first birthday.
"We first welcomed Joseph Coelho, the current Children's Laureate, to Z-arts when he launched our library last year. It has since been a magical process to work so closely with him on adapting one of his best-loved tales into a touring children's show.
"If you love books and love theatre, then come and celebrate the first birthday of our library by watching a show and then choosing a book to take home."
The Z-arts Children's Library is open Tuesday to Friday 10am-6pm and Saturday 10am-4.30pm. A programme of free activities for pre-schoolers (which must be booked) runs every Tuesday and Wednesday morning during term time, including Baby Book Club, Mini Move and Groove and Rhyme Time. The library is free to join and can be used by anyone who has a Manchester library card.