New dates now available until February 2022 
Tiger (and Mog) will be with us until February 2022 so don't panic if you've not got a date for Tea just yet!
"Suddenly there was a ring at the door… The Tiger said, 'Excuse me, but I'm very hungry. Do you think I could have tea with you?"
Join the Tiger for tea and hear the tale of his surprise visit to Sophie and her mummy. Open the door and take a trip into the real-life world of Mog the Forgetful Cat, party with a crocodile in a pink party hat or visit the high street shops.
This exhibition, created by Discover Children's Story Centre, explores the popular works of beloved children's author, Judith Kerr.
Tickets
£8 for little kids and big kids / £30 for a family ticket / £3 Babe in Arms
Baby ticket: If the performance or event has an age range including 0 years, then a baby ticket will need to be purchased.
Please note: rugs 3 and 5 aren't ideal for wheelchair users or people who can't sit on the floor for 10 minutes, if in doubt give us a call!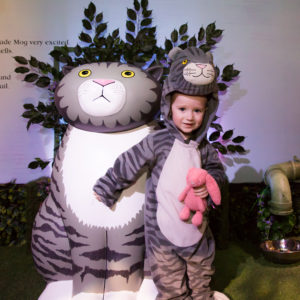 If you are unsure of what might suit your child's access requirements, please feel free to email Emma@z-arts.org, and she'll be happy to answer any questions or help you with a site visit prior to your booking
All performances are wheelchair accessible. If you require a BSL interpreter, please email Emma@z-arts.org
To view the visual story for Tiger and Mog, click here.
Safety Measures
We are still limiting the amount of people attending Tiger and Mog, no more squeezing in for story time!  We have put a number of measures in place to make sure everyone is as safe and happy as possible when visiting Z-arts, these include;-
We require people over 11 years old to wear masks (if not exempt)
The 'story' section has been moved to a larger room in the Gallery to allow better social distancing (and its much nicer!)
The large windows in our gallery have been replaced and open into the community garden outside to allow for fresh air. The inner exhibition itself also has a new ventilation system
If you or any of your party are showing Covid-19 symptoms, we ask that you do not attend the show, and are happy to offer you credit, exchange or full refund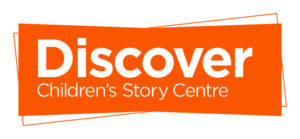 Book tickets now - choose a time below
Show accessible performances only
Times displayed in grey may be sold out or not currently available. Alternatively workshops may be locked for Bright Sparks Members and require a log in.