Fairly amazing stories and terrific tales!
To celebrate our brand-new fantastical exhibition 'Fairy Tales', this activity week we will be fanatical for fairytales and have a week of fabulous activities in storytelling, moving, and making!   
Join Kirsty online via Zoom, and make your own gingerbread house artwork inspired by Hansel & Gretel!
You will need: 
A4 Card (for artwork base)
Cardboard (cereal box or standard packaging box)
Glue
Scissors
Cotton wool
Colourful paper
 
Optional extras: 
Stick on gems
Stripey paper straws
10am – 11am for ages 5-11 years
11.30am – 12.30pm (access session) 5-11 years 
Box Office will send over a Zoom link closer to the date! We hope to see you virtually real soon!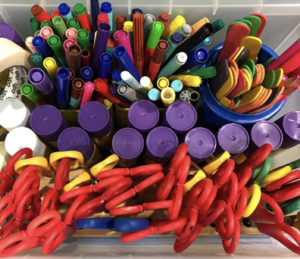 Book tickets now - choose a time below
Show accessible performances only
Times displayed in grey may be sold out or not currently available. Alternatively workshops may be locked for Bright Sparks Members and require a log in.