We're looking for volunteers to get stuck into the colourful hubbub of Z-arts!
Z-arts is Manchester's arts hub for children and families. We're a charity organisation, committed to providing a supportive and inclusive experience for everyone who gets involved.
We're also a home away from home, a playground for creativity, a melting pot for inspiration, where people of all ages have the room to explore their imagination and immerse themselves in arts and culture – and you could be a part of all this!
By volunteering here not only will you have the chance to get hands-on experience, you'll be representing Z-arts and everything it does in the thriving cultural community of Manchester.
There are lots of different things to get involved with, from supporting our internal creative programme, assisting with schools projects, community outreach events and working hands-on alongside our young people.
This is a great opportunity to develop your existing skills and learn some new ones – let us know what you want to do, and we will make every effort to push you in the right direction.
All we ask is that you're over 16 and are ready to get started.
If you're interested in becoming a Z-arts volunteer or volunteering in any of our projects or activities, please email volunteer@z-arts.org / info@z-arts.org / gilly@z-arts.org  or take a look at our specific volunteering roles listed below!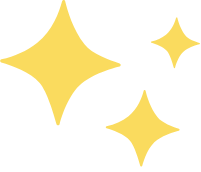 Children's Library Volunteers
Deadline: There is no application deadline as this is a rolling programme of volunteer recruitment.
Hours: We are looking for people who can commit a small amount of time each week.
Z-arts are on the lookout for a team of volunteers to help in our Children's Library and provide a safe, fun and friendly welcome! Our library is a community library and part of Manchester Libraries network.
Download our brand new job pack here! This includes the job description and lots of exciting details about our organisation.
You can also find the job advert here!
How to apply:
First register your interest by emailing tabitha@z-arts.org
We will then send you a short simple application form to fill in.
All roles will be required to provide references in line with our safer recruitment policy and the successful candidate may be required to complete a DBS dependent on their role.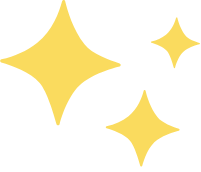 Safer Recruitment at Z-arts
Safer Recruitment is designed to protect children's welfare. The overall purpose of Safer Recruitment is to help identify and deter or reject individuals who are deemed to be a risk to children.
This recruitment legislation enforces checks for all prospective staff to seek out anyone who may not be suitable to work with children and young people.
Z-arts have a recruitment policy in place to ensure job applicants are considered equally and fairly, and are not discriminated against based on their race, nationality, ethnicity, religion, gender, sexual orientation, marital or civil partner status, disability or age. Z-arts also have a Safer Recruitment Policy which takes this further and ensures we are keeping children safe, this applies to all staff, freelancers, volunteers and placements.
If you are applying for a position at Z-arts you will be required under our Safer Recruitment Policy to complete pre-employment checks. These will include that all applicants' references have been cross-checked and that they have proof of identity. It also ensures that criminal convictions have been declared and that candidates who are required to have an up-to-date DBS check.