We're all about digital in the Big imaginations Festival 2019!
Here's some activities for you to get involved and make your own digital magic at home – take a look at the guides and videos to turn yourselves into tech wizards. Perfect for ages 0-100!
Draw your own world
We create a lot of different worlds when we make theatre – here's how you can too!
Dance Dance Dance!
Movement and dance are a really big part of some of the Big Imaginations shows. Use this guide to get your groove on.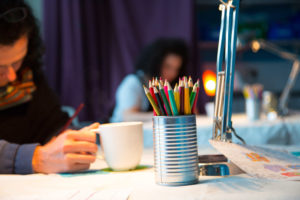 Light Trails
Use light to transform the world around you using this great activity.
Grab it Rabbit!
Lots of our shows encourage the audience to get involved – get interactive with this excellent game!
Slo-mo
Theatre asks us to look at the world in a different way. Try your hand at slow motion and see what you can do.
Stop Motion
With stop motion, you get to make things look like they're moving and play around with how you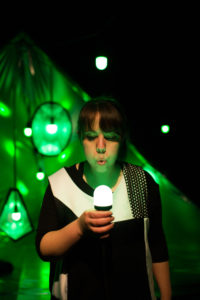 perceive things – how can you make things move differently?
Visual Music
Music is a great way to unleash your creativity, and this is a really easy way to use your musical brain – what are you waiting for?