Summer Season 2023 at Z-arts!
We are delighted to announce our new Summer season, packed with something for all the family.
With everything from comic capers to rockin rhinos this summer Z-arts is the perfect place to express yourself, celebrate your imagination, have fun, be entertained, and dream big!
With the weather warming up (is anyone else really glad that the sun has decided to visit the UK again?!) we're sure that our brand new season will tempt you out of your winter hibernation. Scroll through what we have coming up below, and with so much to get excited about, we can't wait to welcome you to Z-arts this summer!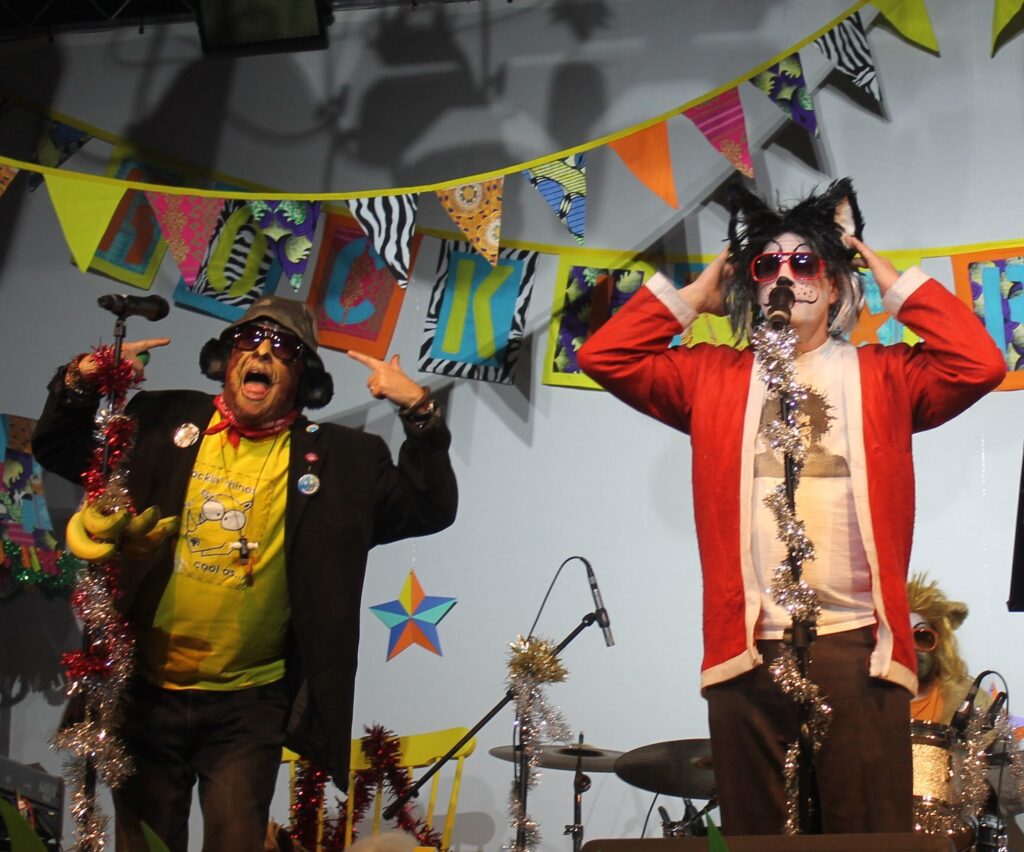 We have two shows for you this season, kicking off in May with the Rockin Rhinos who will be Puttin' the Zoo in Z-arts! Led by John Cooper Cat, they will play a proper gig that the kids will love and so will their grown-ups. This is not a gig to sit down at and there'll be loads of space for bopping, as well as bananas from Guy Gorilla for the best dancers!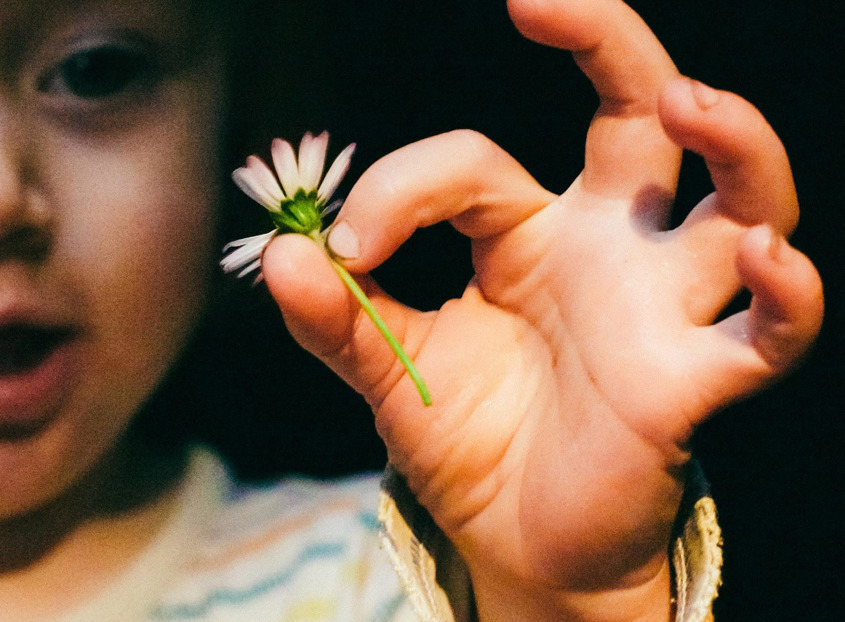 Next up is You are the Sun by HurlyBurly Theatre who, in June, will be bringing you the very first opera for babies and grownups that explores the magic of nature. Combining the joy of gentle classical singing and sensory play it is an invitation to see beauty in the smallest things and to let plants be your guide. This show is the perfect place to let babies be themselves while the grown-ups have a chance to relax, bond and play themselves!
As well as our shows we also have FREE family fun and holiday activities lined up to keep everyone entertained this summer! In May we've got two activities starting with Family Comic Fun, because we love everything to do with stories and realise that doesn't just mean books but comics too! Join us for a family friendly event that's themed around being your own superhero in your own story. Comic making activities, along with storytelling and a chance to take part in a superhero assault course. Plus come along dressed as your favourite comic book hero if you dare!

Then, keeping with the comic theme, we've got you covered during May half term too with a week of Half Term Comic Capers. Explore creating stories through drama, draw and write your own comics in art, have a go at making a stop motion animation and write your own superhero theme tune! Each day will be a different artform that work towards creating a comic for you to keep and for us to put in a special Z-arts comic anthology. So, in true comic book style… crash, bang, wallop. Come along and 'comic' with us!
In June we have Story Walk which is part of Manchester Libraries Festival and is the perfect way for families to enjoy reading and the outdoors at the same time. Join us in Hulme Park, as we follow the trail to each page in our story. There will be quizzes and activities to complete along the way. So, make sure to bring along the whole family for FREE! You can also join us for the Z-arts "Let's Dance" Showcase which will be a fun packed show with various dance styles, performances from a range of ages presenting our creative movement classes of dance and expression.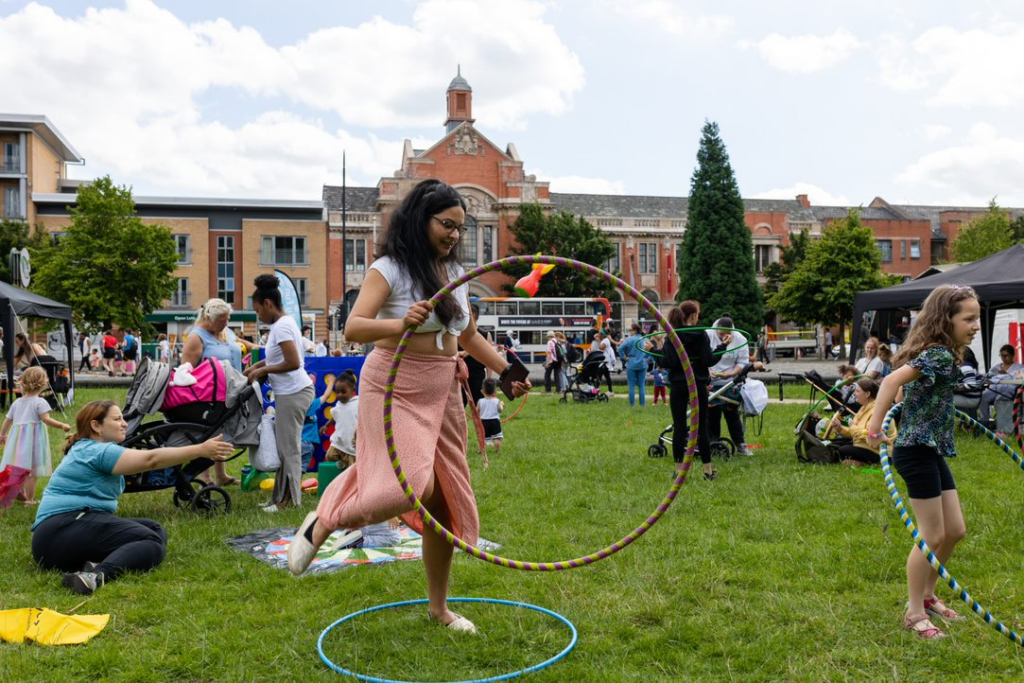 July sees the return of Hulme is Where the Art Is, our brilliant annual festival that has something for everyone with creatives from across Hulme joining together to provide a fabulous fun time in the park. This year will be a story adventure special with an outdoor theatre, book walk and pop-up library plus loads more. Make sure you get down and enjoy this free day of family friendly activities in Hulme Park because it's always a fantastic day out!
Then, back by popular demand Haphazard returns to Z-arts! Turn up at any time, come and go as you please, embrace the unusual and expect the unexpected. Z-arts will be full of intriguing images and offbeat oddities and there will be the chance for you to experience the playful, quirky, engaging and sometimes plain daft! This FREE day is for kids and their adults, adults and their adults – in short, anyone looking for a different day out.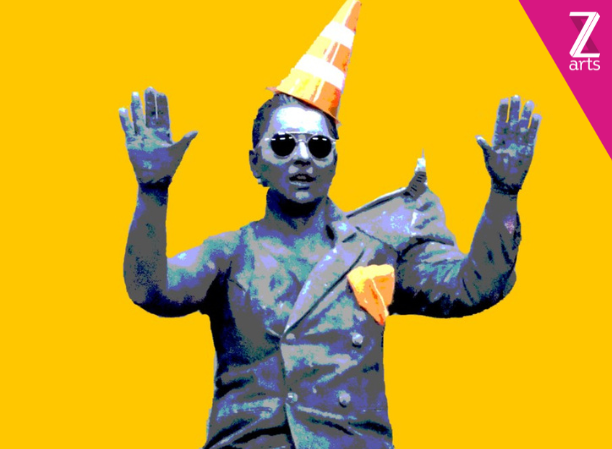 Finally, in August we'll be making sure that you have plenty to keep the whole family entertained during the summer holidays with Discover! Our Summer Holiday Activity. And if all of that wasn't enough The Library of Enchantment is always here and ready for you to explore! A magical story-themed family escape room, full of seafaring adventures, time travelling tricks and a pesky old bookworm who's always up to meddlesome mischief! Join us for an enchanting experience that requires your puzzling skills, logic, persistence and, most of all, teamwork.
It's looking like a fantastically jam-packed May to August here at Z-arts, with tons for families to discover. There really is something for everyone! So, whatever your age and whether you're coming to see a show or make a comic book masterpiece, we hope you enjoy your visit to Z-arts and are inspired by your own creativity.
We'll see you real soon!
Book a show or find out more about our Spring programme here. Explore our Bright Sparks programme here. Or our brand-new library programme here.
You can reach our friendly Box Office team on 0161 226 1912 if you have any queries or questions / would like to book over the phone.