Puttin' the Zoo in Z-arts!
Led by John Cooper Cat, Manchester band the Rockin' Rhinos play a proper gig that the kids will love and so will their grown-ups.  Whether your thing is rock, ska or punk there'll be something for you as well as the Rhinos' own hits – The Breakfast Song, Dino Rap and If It Looks Like A Duck.  There'll be some other animal tunes thrown in too like Crazy Horses and Stray Cat Strut.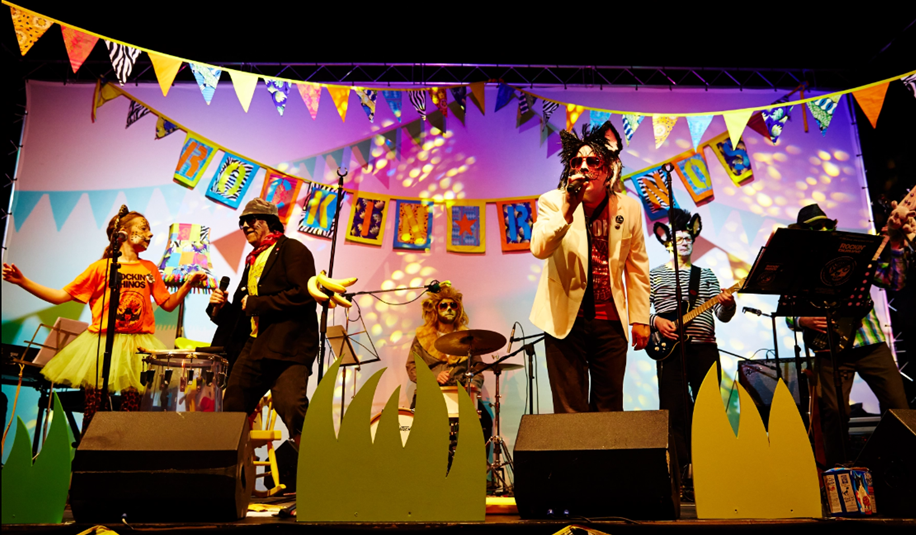 There's a free Rhino's CD for the first 25 families/groups through the door with at least one child dressed as an animal.  Guy Gorilla will also be actually giving away bananas (even though he prefers to eat them) to the best dancers…  this is not a gig to sit down at and there'll be loads of space for bopping! Liam Lion, Bernard Bear, Mani Mouse, Guy Gorilla, Debra Zebra and JCC look forward to welcoming you to the Z-arts Zoo soon.   
Check out the Rhinos in concert here and in music here 
'The Rhinos love playing Z-arts! Kids & adults bopping, singing and smiling together – just what makes our herd happy!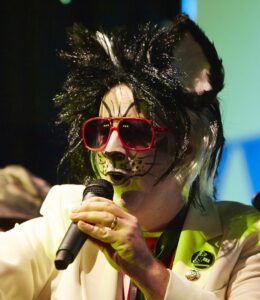 Book tickets now - choose a time below
Show accessible performances only
Times displayed in grey may be sold out or not currently available. Alternatively workshops may be locked for Bright Sparks Members and require a log in.