We are delighted to be back in our building from next week! There has been lots of action going on behind the scenes to bring fun classes and brilliant theatre to our children and families. Have a look at what we have been up to, and get a sneak peek at what exciting things to expect:
Classes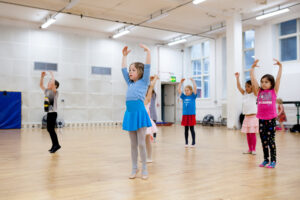 We are pleased to welcome back our Bright Sparks in-person from next week, and all our classes will be run with relevant social distancing guidelines and safety procedures in place, adhering to government guidelines. From Yoga to Drama, there is something creative for everyone! We are also continuing to run online classes too, so there are loads of ways to take part! Want to get involved? Find out more here: https://www.z-arts.org/see-whats-on/
Keep an eye on our website and socials next week to see what our Bright Sparks get up to!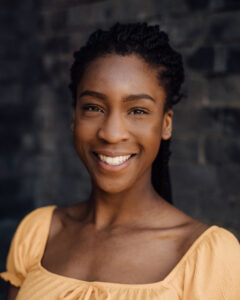 Artists
Over lockdown, we have continued to support many artists. We are really privileged to be in a position where we have been able to support these incredible artists with their work, by offering space for Research and Development, as well as drop-in sessions through our GM Independent Artist Initiative.
We are looking forward to welcoming Rosalyne Norford back into our building for the next four weeks to continue developing her show, Aleiah's Adventures. Aleiah's Adventure is a participatory children's play telling the story of a young girl exploring her heritage and identity in Manchester. The piece uses hula hoop dance, visual storytelling, and integrated access to explore identity and black history.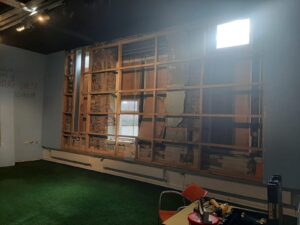 Building
We have lots of exciting work going on in our building over the next few weeks, from window installation in the exhibition gallery to refurbishment of our basement toilets. Over the next few weeks, we will be sharing photos and time lapses to keep you updated on our progress. It is very important that we get the building looking spick and span for a certain guest who might be joining us for tea…
The Tiger returns!
We were devastated when we had to close our Tiger Who Came To Tea exhibition last year. But do not fear as we have intelligence that there has been a Tiger spotted in the vicinity!
The Tiger who Came to Tea is still not quite ready for us to open. We are all eager for Tiger, Mog and friends to have some small visitors. For those of you unfortunate enough to have had your visit paused, we still have you on a list for priority booking when we reopen the exhibition, and we are of course still happy to refund or swap your tickets for another show or event (or even a cuddly toy from our shop!) Keep an eye out on our website and socials for updates!
We are currently accepting school bookings for this 3D immersive exhibition from June. We have put several safety measures in place, including installation of new windows and a ventilation system inside the exhibition. We will use an antibacterial defogging machine that kills Covid & germs after each visit, and we have installed hand sanitising stations all around the building for all attendees.
If you would like to book a school visit, please contact tiffany@z-arts.org for more info.
…what next?
We have lots of exciting plans for the summer and beyond, including more shows and activities. Watch this space!