Z-arts are very excited to have appointed three new trustees to our board, to steer, advise upon and develop our offer for children and young people at a time of great change and challenge for the arts and theatre.
With their wide-ranging expertise, we hope to continue to offer even more of an excellent learning, participation and theatre offer for the families and young people of Manchester and beyond.  
Freya Bennett-Nielsen  
Freya is a dance artist based in Tameside, Greater Manchester. She's a part of the team at Global Grooves, as well as other arts projects in Tameside and Oldham where she shares her passion for dance with participants of all ages in her community. 
"I've been an admirer of Z-Arts' work for some time, and have had the pleasure of rehearsing in their beautiful venue several times. I'm delighted to now be joining their team as a trustee – an opportunity to be a part of the driving force for access to great theatre and arts for children and families in my Greater Manchester community and beyond. It's an honour for me to bring my experience as a dance artist working regularly with young people and contribute to an organisation that I am passionate about the mission and values of." 
Linda Green 
 Linda is founder and director of Leading Creative Talent, a training and development company for the arts and media industry. After 20 years at the BBC, formerly Head of Creative Leadership working on its top titles, Linda set up her company to allow her to continue working in the TV sector, whilst having a wider opportunity to support talent in the Arts, charitable sectors and grass root work in local communities. 
Nazma Noor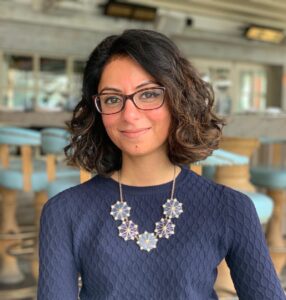 Nazma Noor is the Digital Communications Manager at HOME Manchester. She has over 10 years' marketing experience running digital campaigns for companies across a varied range of sectors and also holds advisory positions with Manchester Museum working on their new South Asia Gallery and with Manchester International Festival. 
Sue Roberts, Chair of Z-arts' Board had the following to say on the new appointments: 
"As Chair of Z-arts I am delighted to welcome these three inspiring women onto the board.  I have no doubt that they will all bring welcome new energy and fresh ideas as we rebuild the organisation, exploring new business models as we focus on diversity, inclusion, representation and digital reach in the year ahead."  
We are delighted to have selected our three newest board members from a very high calibre of applicants and look forward to their contribution to Z-arts as we navigate our full reopening to the public.