This Spring Z-arts and Punchdrunk worked with ten schools in Greater Manchester on a pioneering project. A Small Tale: A Teacher-led Adventure which placed the teacher at the centre of creative activity in the classroom.
The magic began as the teacher and their class read an old picture book about two mischievous tiny people with a love of stories. When students and teachers returned to the book the following day the pages were all blank, except for two sets of tiny footprints…
With the guidance of their teachers, classes in years 1 – 4 around Manchester embarked on adventures round their schools, following the characters' movements in an inspirational, immersive programme of activities inspiring them to write stories of their own.
Saskia Metcalf, Creative Development Manager at Z-arts says: "Z-arts are excited to have worked with Punchdrunk as they brought A Small Tale to the North for the first time. Manchester schools had the opportunity to work with an innovative and exhilarating company. We're thrilled that we had the opportunity to give the children and schools of Manchester access to a world-renowned company and facilitate a new way of creative learning. We've loved reading the children's stories and hearing all the success from the teachers leading this adventure."
Tara Boland, Associate Director of Punchdrunk Enrichment says: "A Small Tale gets children excited about reading and writing by bringing a magical experience into the classroom. Z-arts were a brilliant partner and we've loved seeing the positive impact this project has had in Manchester.'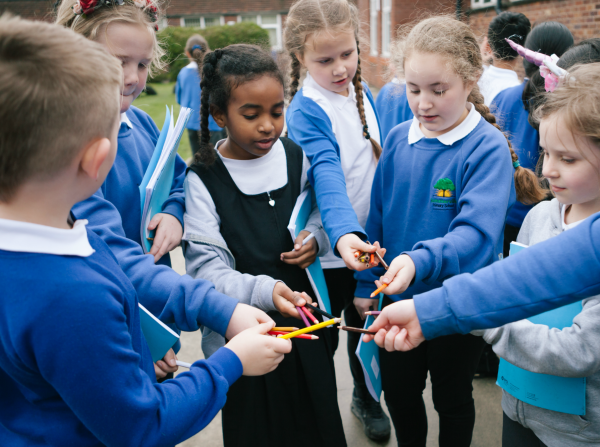 Photo Credits: Lizzie Henshaw