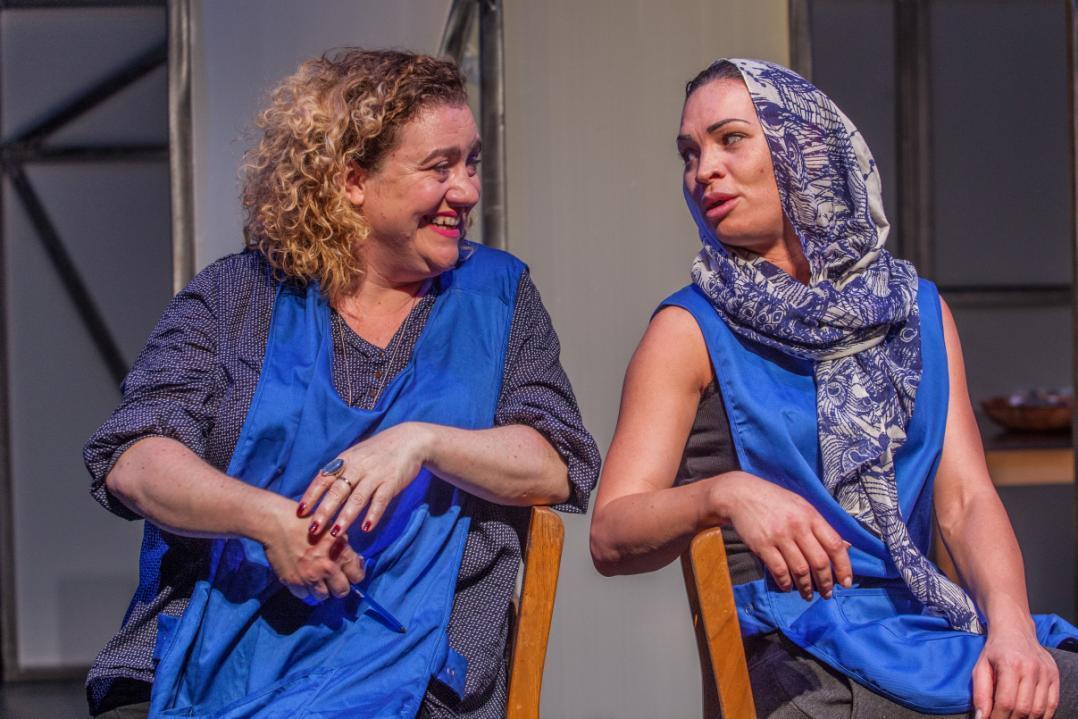 Cardboard Citizens Presents
Glasshouse
A Forum Theatre play written by award-winning playwright, poet and lyricist Kate Tempest (Wasted and Brand New Ancients).

Written by Kate Tempest
Directed by Adrian Jackson
Design by Hannah Jerrom and Stephanie Johns
Music & Sound by Arun Ghosh
Lighting Design by Peter Higton
Z-arts
335 Stretford Road, Manchester, M15 5ZA
Tuesday 22 & Wednesday 23 April, 7.30pm
2013 Ted Hughes Award Winner Kate Tempest has teamed up with Cardboard Citizen's to produce Glasshouse, a story about family and how hard it can be to keep loving. Cardboard Citizens work with homeless people in diverse ways to help transform their lives, this production has already been toured privately at hostels and day centres and comes to Z-arts in Manchester as part of the public tour.
Framed by Tempest's dark and gritty writings, Glasshouse takes you through the lives of three family members, all of whom struggle to live both together and away from one another. This leads to moments of despair, fragility, and unexpected tenderness.
All but one of the actors have experienced homelessness. The show has been carefully researched and written in collaboration with Cardboard Citizens' homeless members, reflecting the struggles and hardships of those who are living on the margins of modern Britain – from the cuts and changes to benefits, to those who are struggling to find work and pay their rent.
This is a piece of Forum Theatre. During the second part of the show, Glasshouse invites audience members to stop the action, come on stage and rehearse alternative scenarios that will lead to a positive change for the protagonists. A character called the 'joker' facilitates the theatrical dialogue between the actors and the audience.
Cardboard Citizens Artistic Director and CEO Adrian Jackson said: "Over the years, we have performed in dining rooms, in halls, in prisons, in tents, in churches, even in theatres. Sometimes our audience has been hundreds, sometimes five men and a dog, sometimes just the dog. But we are always amazed by the warm reception we receive."
Z-arts, Manchester, 335 Stretford Road, M15 5ZA
Tuesday 22 & Wednesday 23 April, 7.30pm
Matinee Performance Wednesday 23 April, 12.45pm
Ticket Prices: £10 Standard, £7 Concessions
Ages 16+

Box Office: 0161 232 6089
On-line: http://www.z-arts.org/glasshouse