You might have heard that this summer we're running some FREE and fabulous summer activities to entertain the whole family.
Each week from Tuesday – Friday we're holding several clubs and activities in the Z-arts building.
Join us for LEGO Club from 12.30 – 2.30pm, where we'll be getting all our LEGO out for you to play with and build whatever you like!
Or why not catch a movie with Film Club from 2.30 – 4.30pm, we'll announce the films we're showing on the Tuesday of each week.
If you fancy a snack and something crafty, head to Z-café from 1.00 – 3.00pm for Colouring in the Café.
There's lots to do at Z-arts this summer, especially when the weather isn't the best!
Check out the timetable here and keep up with our Facebook, Instagram and Twitter to find out more: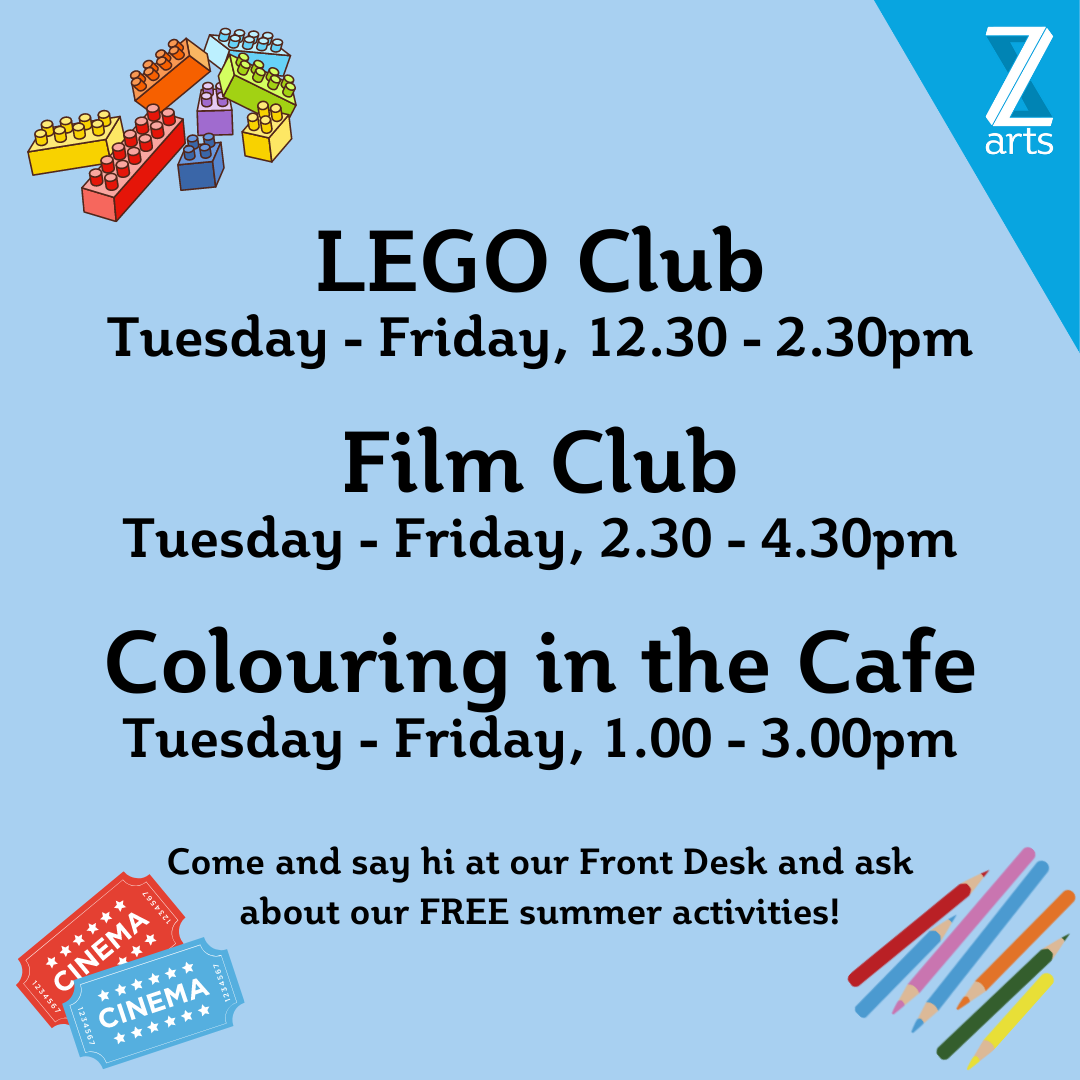 We'll hopefully see you soon!