Join us in our brand-new children's library for a FREE intimate, interactive storytelling session for your little monsters!
In a dark dark house in a dark dark cellar lived some… skeletons!
Join big skeleton, little skeleton and dog skeleton and the Z-arts team in the highly popular classic, Funnybones, written by Janet and Allan Ahlberg.
Free! 
There's so much more to get involved in over Half Term all for under £10 per-monster. (By monster we mean your little humans!!)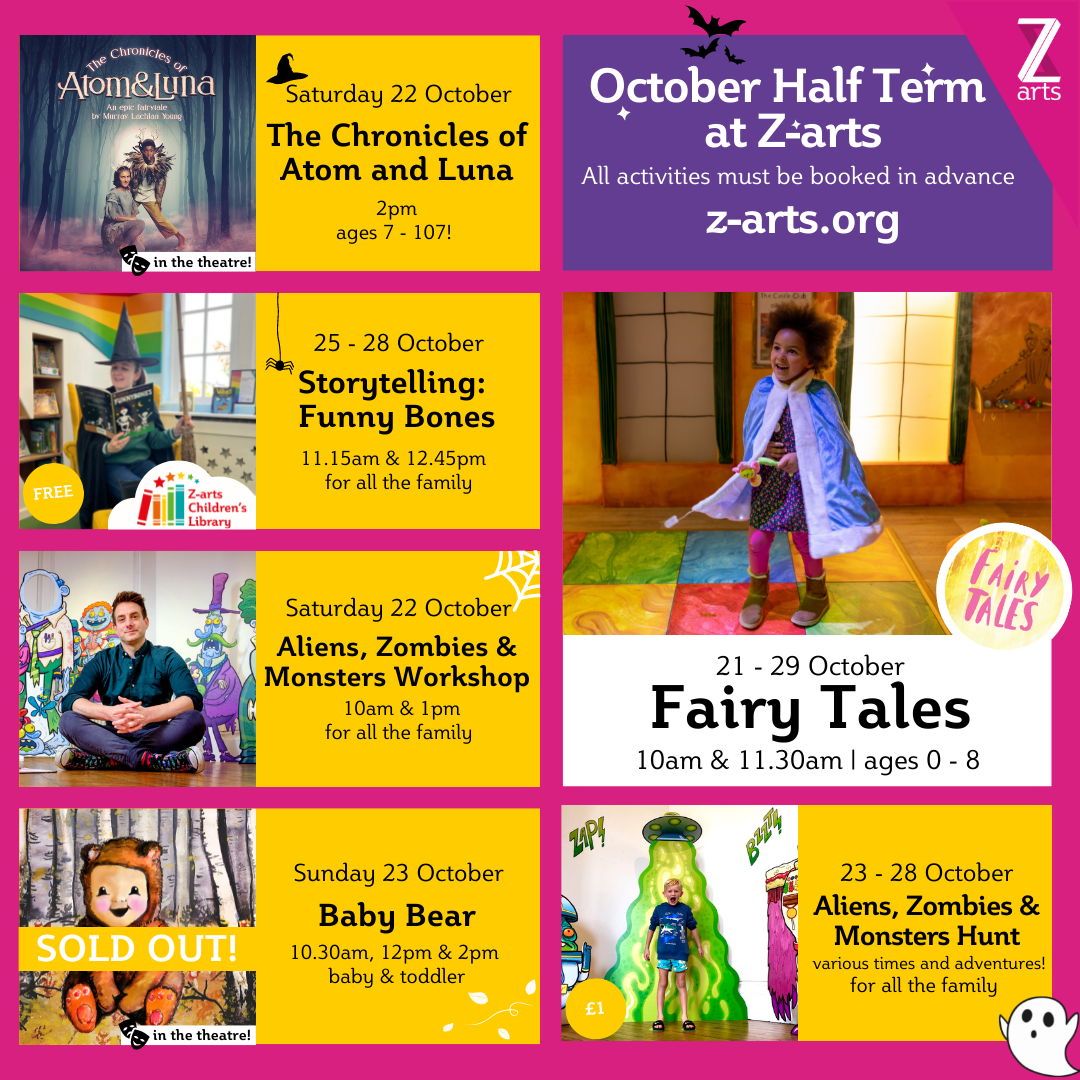 Book tickets now - choose a time below
Show accessible performances only
Times displayed in grey may be sold out or not currently available. Alternatively workshops may be locked for Bright Sparks Members and require a log in.