We are now taking Fairy Tales school bookings up until the Christmas Holidays! 
Fairy Tales immersive experience for SCHOOLS!  
A gorgeous and unique learning experience for Primary aged children in KS1.
School visits can be booked for a 10am start (arrive 9.45am) on Tuesdays, Wednesdays, Thursdays, and Fridays in term time.

Visits last 1 hour for the immersive experience alone and 2.5 hours for the experience and workshop.

Yes, you can stay with us for lunch in our dedicated school space.

 
Visit us and our team of creative experts for a Fairy Tales themed storytelling experience! 
Have fun in a free play session that'll inspire creative and imaginative play inside the immersive space.
Take part in an artistic workshop covering the 3 main strands of "speaking, moving, and creating". 
We have designed some wonderful extension activity booklets – 
Each child gets their own copy. 

The booklets will be started in the creative workshops. 

Take them back to class, building on your visit by using them to inspire the curriculum back in school. 
—
❄️ Festive Fairy Tales ❄️
Specially for the festive season, we will be awaiting your arrival with our dressed-up Story Explorer and Christmas music before you enter the three bear's B&B.
If you book your class for the experience and a Creative Workshop, one of our creative educators will be running a special 'Elves and the Shoemaker' session for your young people.
—
Schedule & costing info: Fairy Tales Teacher Information Sheet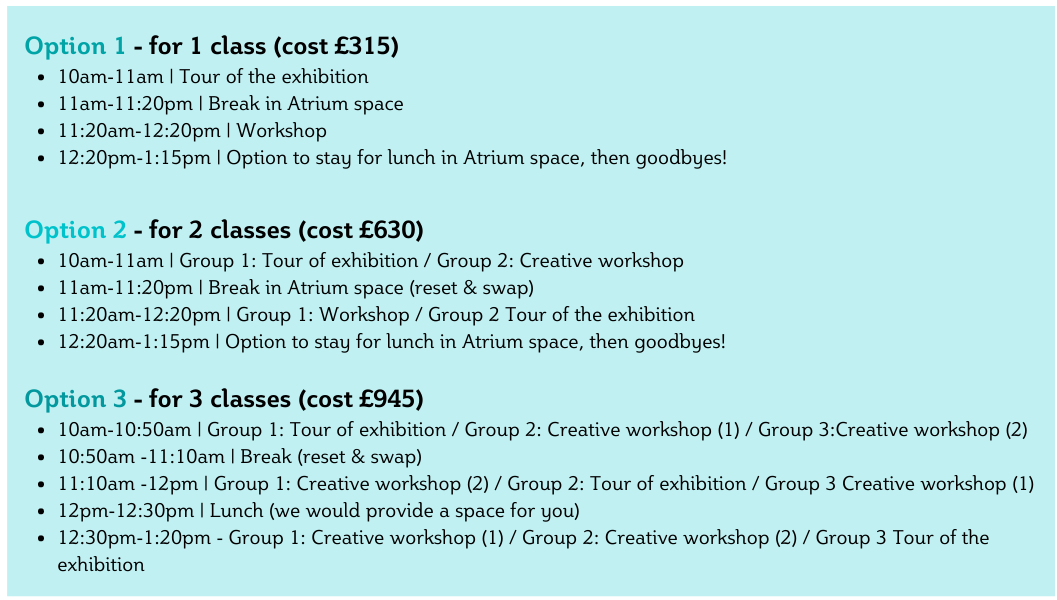 We have a reduced rate for SEND – contact us for more details. 
Book now to avoid disappointment.
The dates listed below are live. 
Select the date you'd like to visit Z-arts.
You can then choose an option from the list above.
Enter your contact details and we will be in touch to complete the booking.
Fairy Tales on Tour!

We are super excited to bring you a NEW venture… Fairy Tales on Tour for schools!
We are sending our 'Story Investigators' out to schools to deliver part performance, part creative workshop!  
A playful way to encourage children to interact with books, stories and creative writing for KS1 and KS2. 
Our Story Investigators will be inspecting your pupils on their creativity, imaginations, silliness and fun!
Are they reading enough?

 

 

Are books still important to them?

 

 

Are they spending too much time on screens?

 

 

What's happened to good old make believe?!

  

 
Our performer facilitators will go on a journey with your class in school. The children will undertake some rigorous creative testing. The Story Investigators will measure children with the Z-arts 'Magic tape measure', put their ideas into the 'Storyometer' and give out creative challenges and prizes.  
The first part of the session will be a performance element, delivered by 2 performers hosting a large group of up to 60 or 90 children in an assembly format. Then our practitioners will breakout, split and deliver creative workshops with each class.  The idea is that the Story Investigators will only leave once after the session is finished and they are satisfied that those children have the magic of stories within them!  
Find out more about Fairy Tales on Tour here!
If you have any questions please get in touch with our team at education@z-arts.org
We hope to hear from you soon!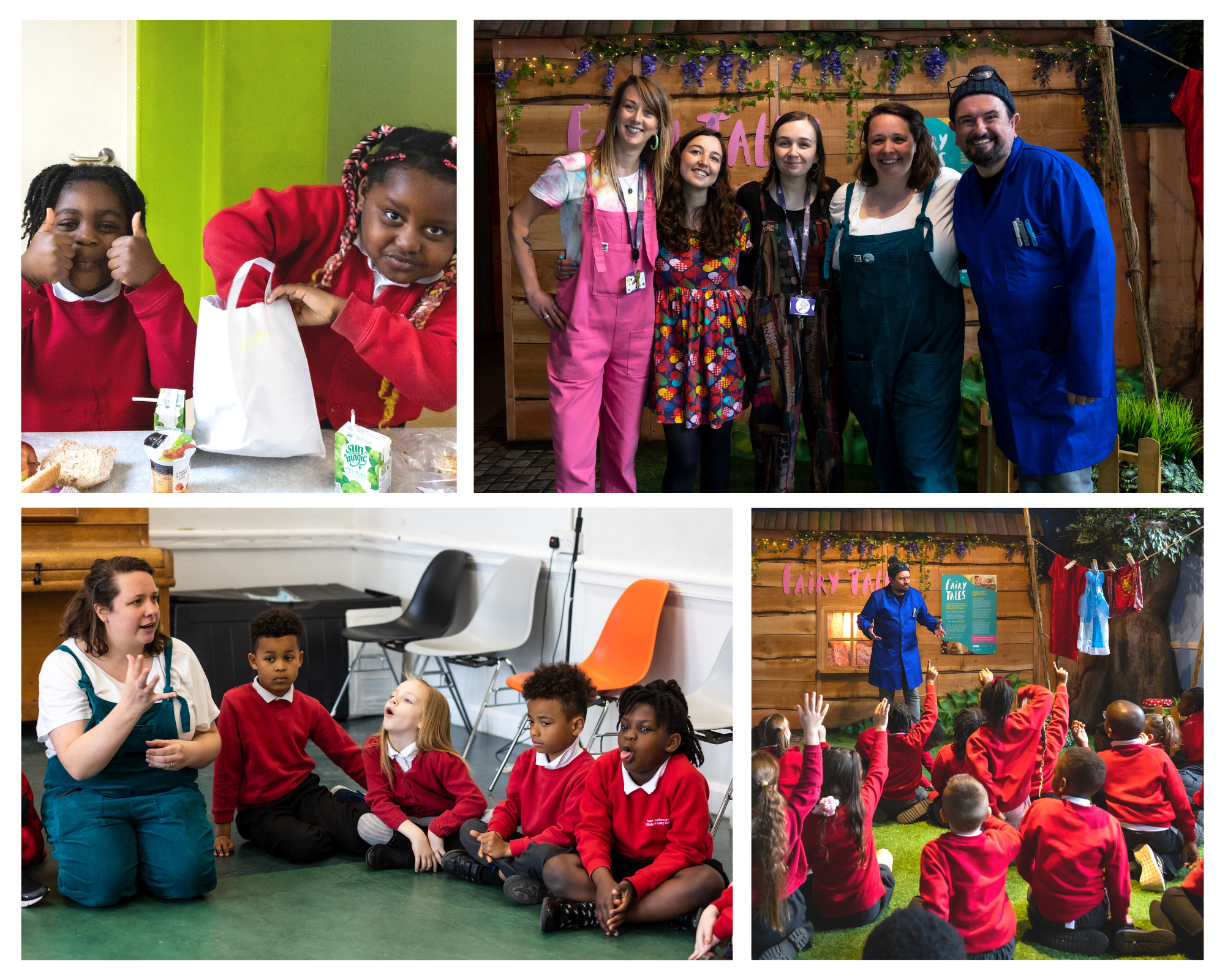 Book tickets now - choose a time below
Show accessible performances only
Times displayed in grey may be sold out or not currently available. Alternatively workshops may be locked for Bright Sparks Members and require a log in.