Kaleidoscope
Blink. Blink again. What do you see? 
Day by day your world is filling up with colour, little one. Reds and blues, yellows and greens. Twinkling lights that glisten and gleam. 
Your reflection is staring back at you. Mirrors, lights, colours and sounds. The world is your Kaleidoscope. 
Kaleidoscope is a playful piece of theatre for babies aged 6 – 18 months inspired by research into how a baby's sense of sight develops and how they instinctively begin to categorise colour.
Using our unique blend of gentle, playful performance, sound and lighting, babies and their grown ups are invited in to join us as we discover the multicoloured world of Kaleidoscope.
This piece has been made in response to the latest research by the University of Sussex Baby Lab about how babies 'colour in the world'.
Devised by Filskit Theatre
Sound Design / Composition by Edward Lewis
Lighting Design by Ric Mountjoy
Set / Costume Design by Kate Unwin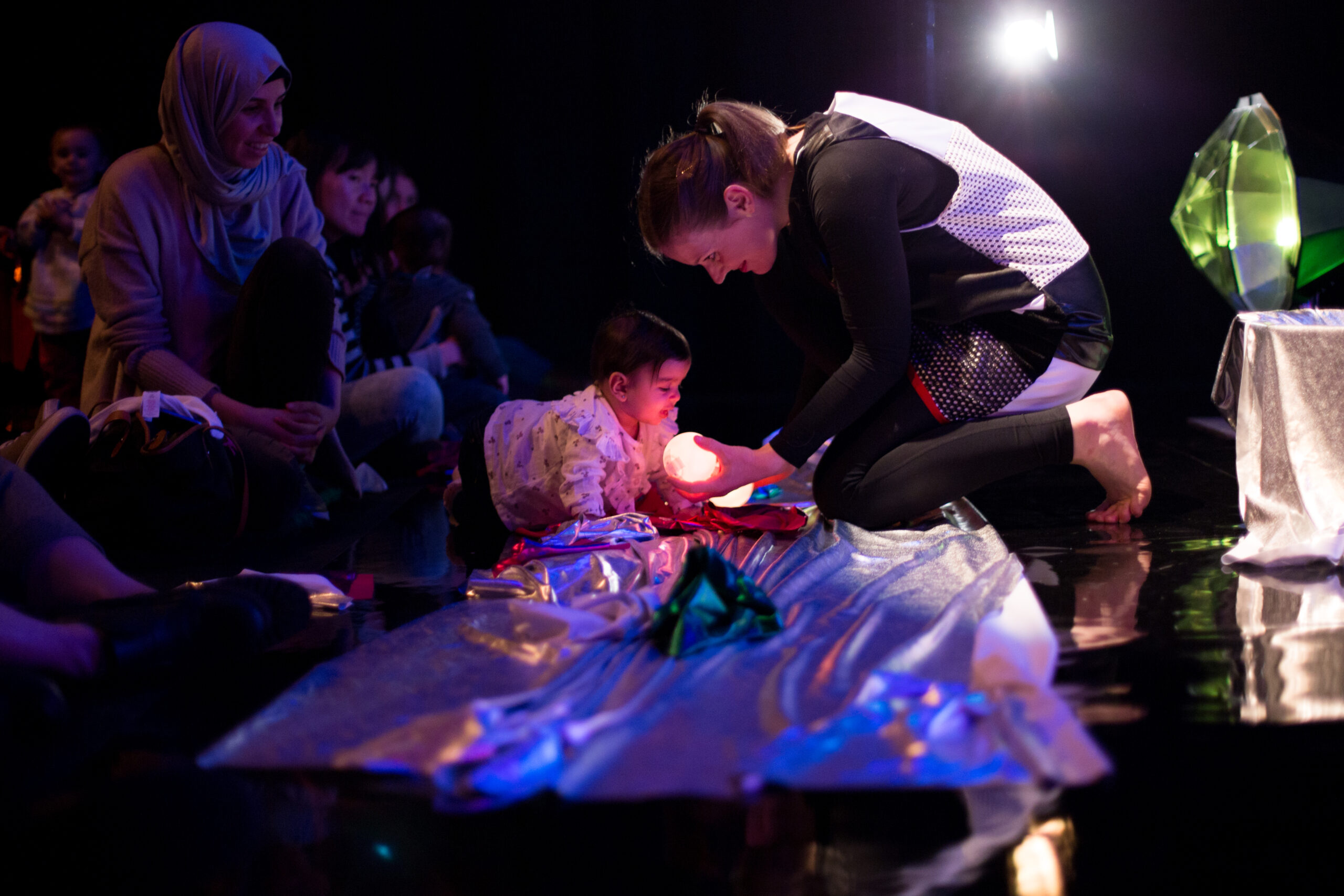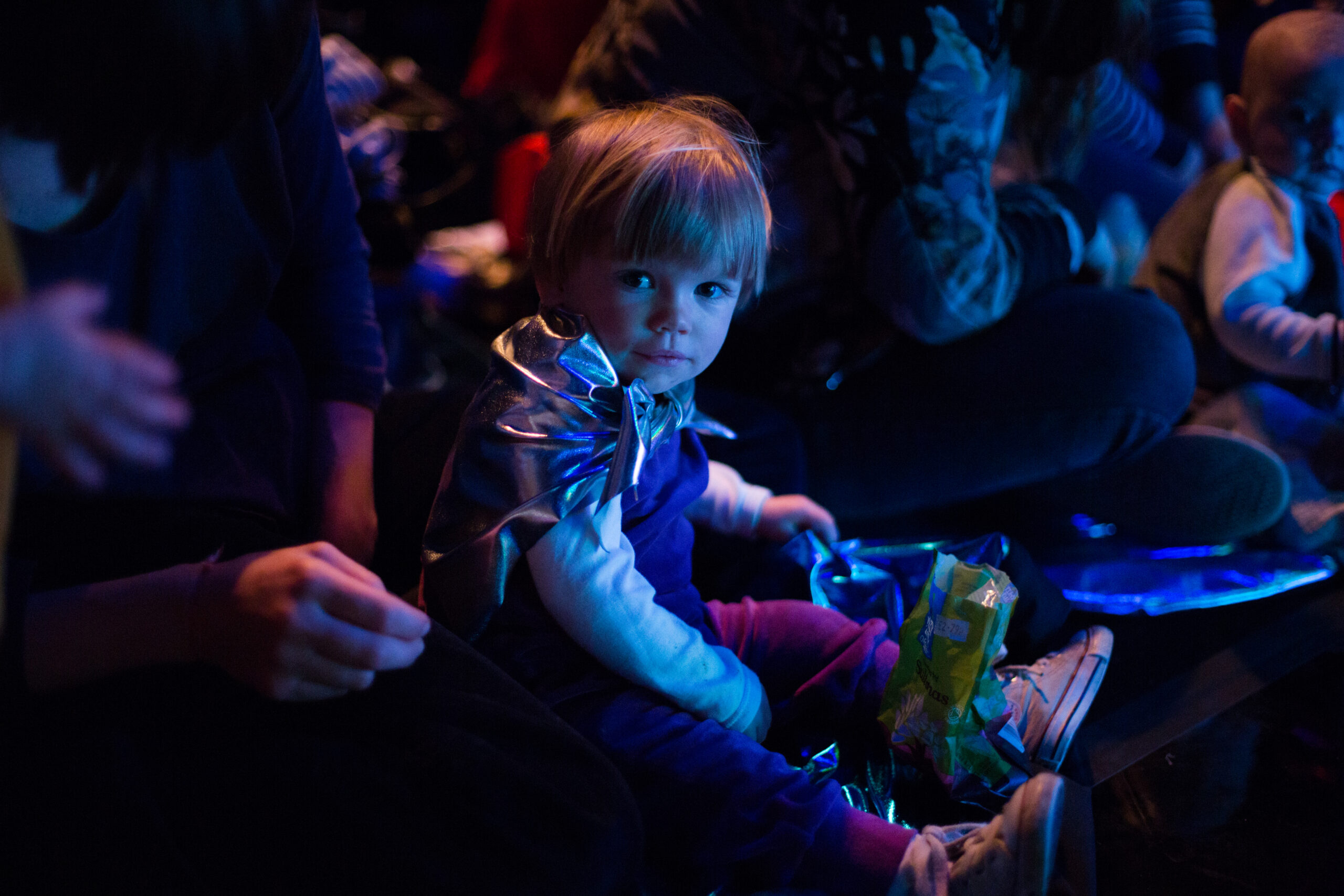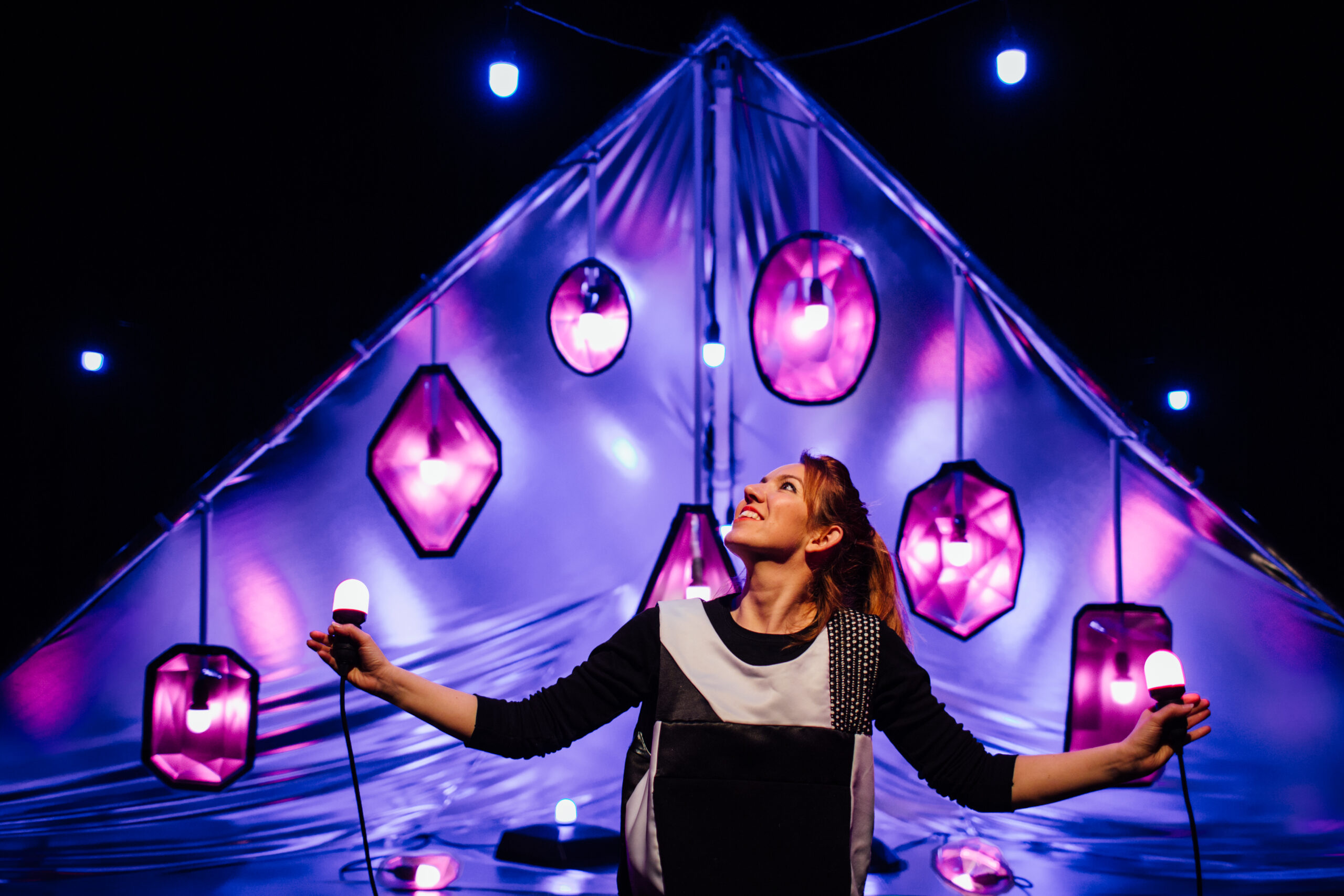 ---
Spaces for Wheelchair Users are available for this performance.
Please book your desired tickets and Essential Companion ticket when booking online. Once you're booked in please get in touch on 0161 226 1912, email boxoffice@z-arts.org or come in and chat to our friendly team about your access requirements!
Visual Guides will be available for this show soon.
Book tickets now - choose a time below
Show accessible performances only
Times displayed in grey may be sold out or not currently available. Alternatively workshops may be locked for Bright Sparks Members and require a log in.