Hulme is Where the Art is returns! … Come and play all day, this #InternationalPlayDay 
This annual event has something for everyone and is jam-packed with fun!
Join us in Hulme park for an afternoon of free and creative fun! Take a peek at the map below – there is so much to do and see! From live music to storytelling, a cinema tent and arts and crafts, there really is something for everyone. Be sure to come down early so you have a chance to try everything – we cannot wait to see you there.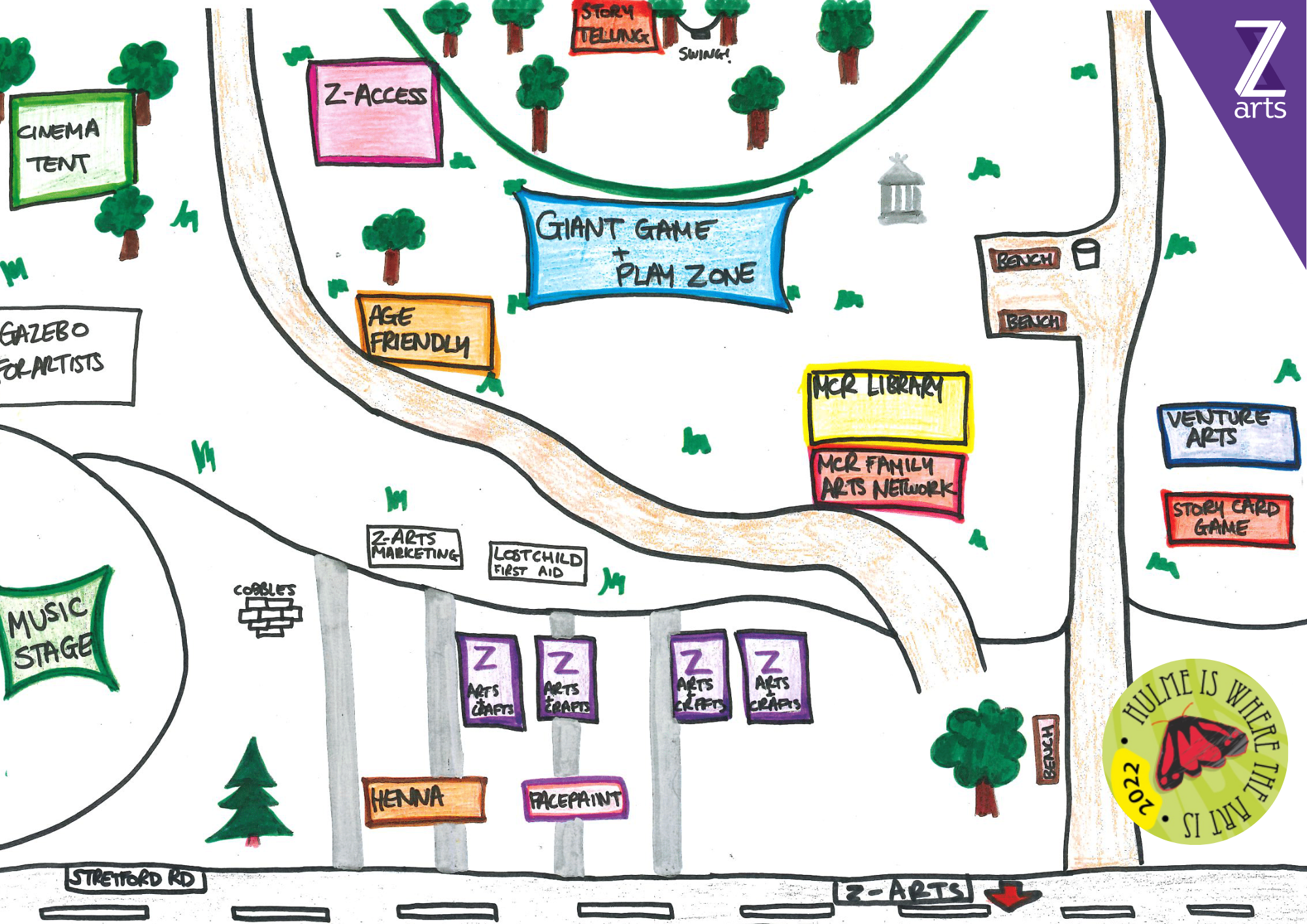 We may be SOLD OUT below, but do still pop along and see us! There's something for everyone to try, including our Z-cafe, just across the road at Z-arts.
We hope to see you soon! 
Book tickets now - choose a time below
Show accessible performances only
Times displayed in grey may be sold out or not currently available. Alternatively workshops may be locked for Bright Sparks Members and require a log in.