Hulla Balloony Moon Time
Are you ready? Grab a spoon. Because it's pat-a-cake time. Pitter-patter – get the butter.

Glitzy-glossy – whisk in sugar. Jokey-yolky – add the eggs.
Based on the book Pat-a-Cake Baby by Joyce Dunbar and Polly Dunbar, Long Nose Puppets offer up a marvellous moonlit show full of riotous rhyme, zany puppets and spiffy special cake; all iced with music and songs by Tom Gray, of Gomez. Little children will feel stuffed to the brim with magic.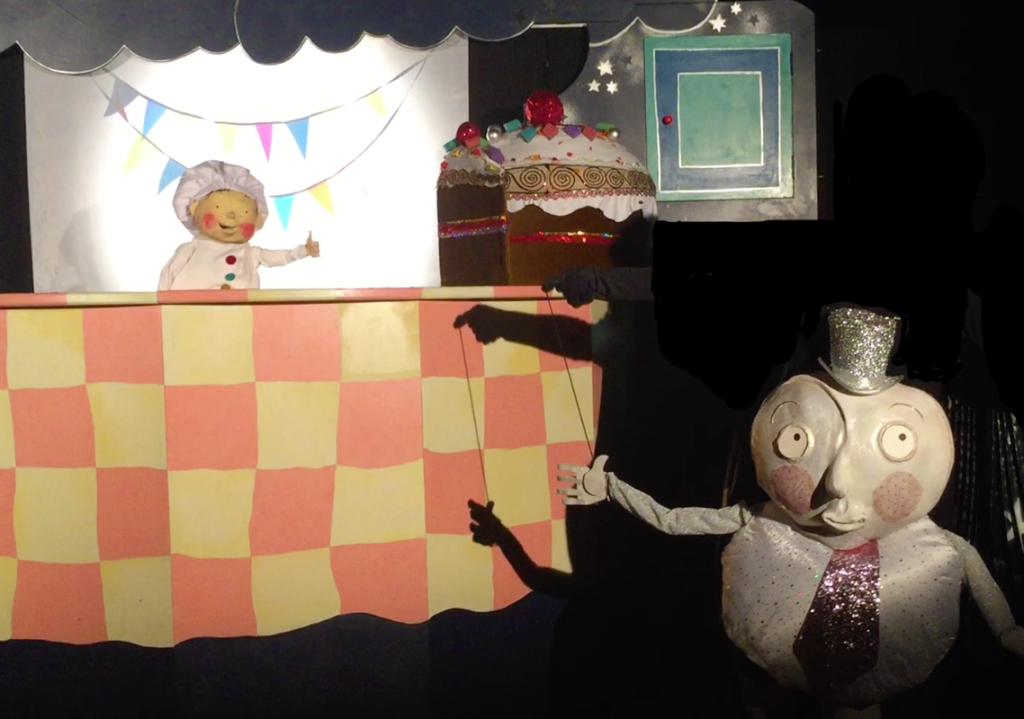 At the end of the performance children are invited onto the stage to meet the puppets.
Hulla Balloony Moon Time is a Long Nose Puppets production.
We've made a visual guide for this show, for our families who would like to familiarise themselves a with Z-arts and the show, before their visit. You can access it here – Visual Guide – Hullaballoony Moon Time
Book tickets now - choose a time below
Show accessible performances only
Times displayed in grey may be sold out or not currently available. Alternatively workshops may be locked for Bright Sparks Members and require a log in.