Halloween Half Term Week for ages 5 – 7
Join us for a week of monster mayhem! Are monsters all bad or just misunderstood? Across the week we will explore monsters through sessions in drama, dance, music and art. We will be looking at how they move, what they eat, what they say, and have a go at making some gruesome creatures of our own. It will be WILD!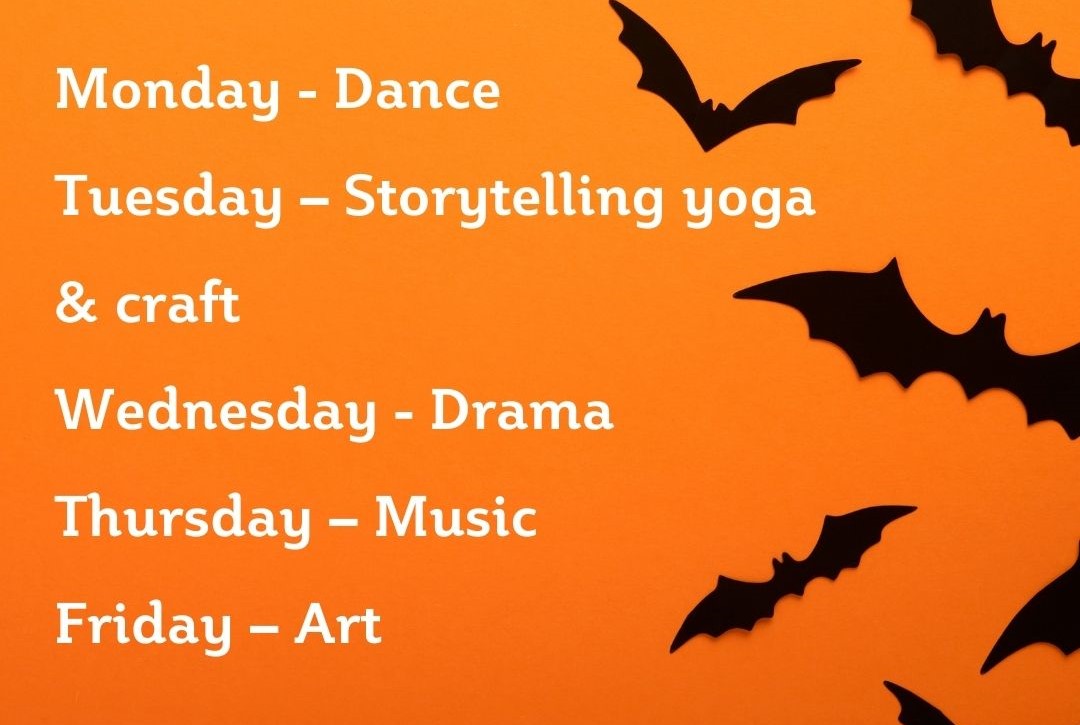 Places are limited so book your place now!
If you book and then are unable to attend, please let us know so we can allocate the place to another child.  
Book tickets now - choose a time below
Show accessible performances only
Times displayed in grey may be sold out or not currently available. Alternatively workshops may be locked for Bright Sparks Members and require a log in.