Come and join our Friday night Family Jam with DJ Adam Westley as he rocks the house!
Family Jam is a monthly family music event, with a different artist performing a special early evening set especially for children and families as part of Friday Night is Family Night at Z-arts. From nursery rhymes to Queen and everything in between, we have an amazing host of artists reinterpreting their music and musical style for little one in a family-friendly environment. Parents and children can unwind after a hectic week with music and free arts activities for the whole family to get involved in.
This all takes place in Z-café, where hot and cold drinks are available to buy, as well as tasty snacks!
March Family Jam: DJ Adam Westley!
Adam Westley is a songwriter, producer and DJ who specialises in dance-pop and house music. Since releasing his first album at the age of 19, he has created an extensive catalogue of original music with his unique style and artistic approach. From solo performances at events such as Pride in London to high-profile collaborations with fellow producers – Adam's love for music knows no bounds.  When performing on the decks, he makes it very difficult to leave the dancefloor!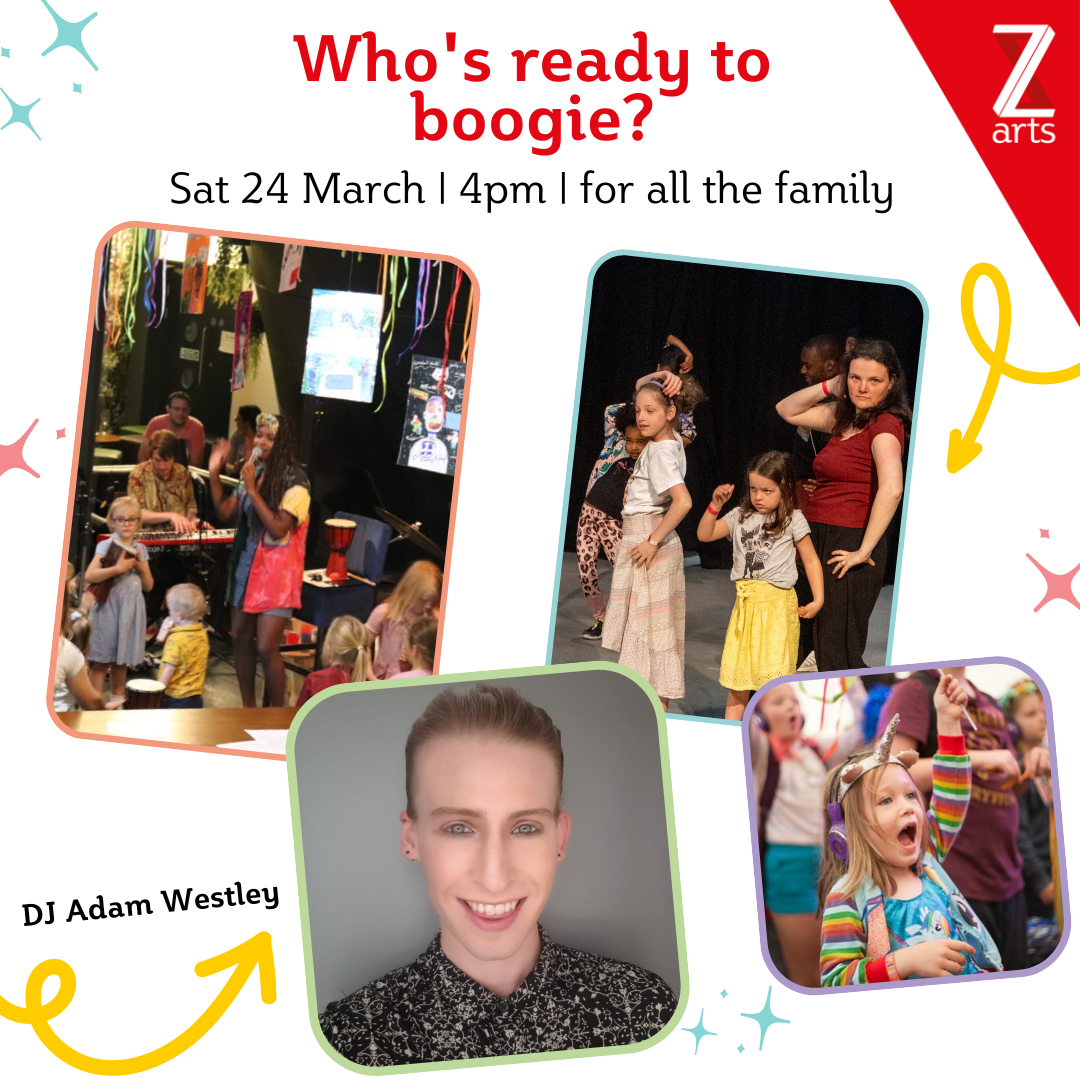 Book tickets now - choose a time below
Show accessible performances only
Times displayed in grey may be sold out or not currently available. Alternatively workshops may be locked for Bright Sparks Members and require a log in.