All ages
Free for Bright Sparks Members
10am-11am – Pre-Schol / Family Session
11.30am-12.30pm – Inclusive Session. *By inclusive we mean D/deaf, disabled, learning disabled, neurodiverse – any questions give us a call.
Families that learn together, grow together. We are very excited to continue our Family Art Stars sessions every Saturday! Come down, muck in and make some art as a family, spending quality time and learning new techniques. No skill required, just enthusiasm!
Limited capacity, booking in advance is essential.
Adults MUST accompany children, which means adults need to book a place for themselves too!
If you're having trouble booking online – please give Box Office a call: 0161 226 1912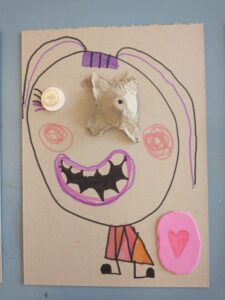 Book tickets now - choose a time below
Show accessible performances only
Times displayed in grey may be sold out or not currently available. Alternatively workshops may be locked for Bright Sparks Members and require a log in.