Join Eggs Collective for a free workshop where you get to give your opinion on some exciting new work!
Starting in October, the making period will begin with 4 participatory workshops for children, exploring ideas for the show – in Leeds (with Slunglow), in Manchester (with Z-arts), in Knowsley and St Helens (with Heart of Glass and Wonder Arts).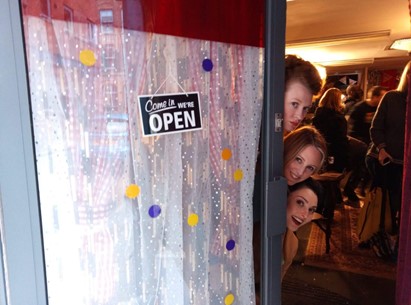 Our vision for the performance at this stage is fun and energetic, with elements of interaction. Inspired by the energy of panto, the wild characters of Roald Dahl and the anarchy and fun of alt-cabaret. It will be a narrative show with a story, with music andhigh-energyy moments for everyone to get involved in. We want it to have the hallmarks of an Eggs Collective show – inviting the audience in and immersing them in the world of the show, bringing them along with us for the ride.
Book tickets now - choose a time below
Show accessible performances only
Times displayed in grey may be sold out or not currently available. Alternatively workshops may be locked for Bright Sparks Members and require a log in.