Club Origami
Rip, fold and scrumple! 
Shall we see what we can make with a single square of paper?
As you scrunch the paper, see how your imagination begins to dance…
Dive into the magical world of Club Origami, an immersive and interactive dance show inviting family audiences to create, imagine and explore whole new ways of thinking, playing and moving. Dance, fashion and live music meet the magic of origami to sweep us up on a spirited and inspiring adventure in a land made purely of paper and play.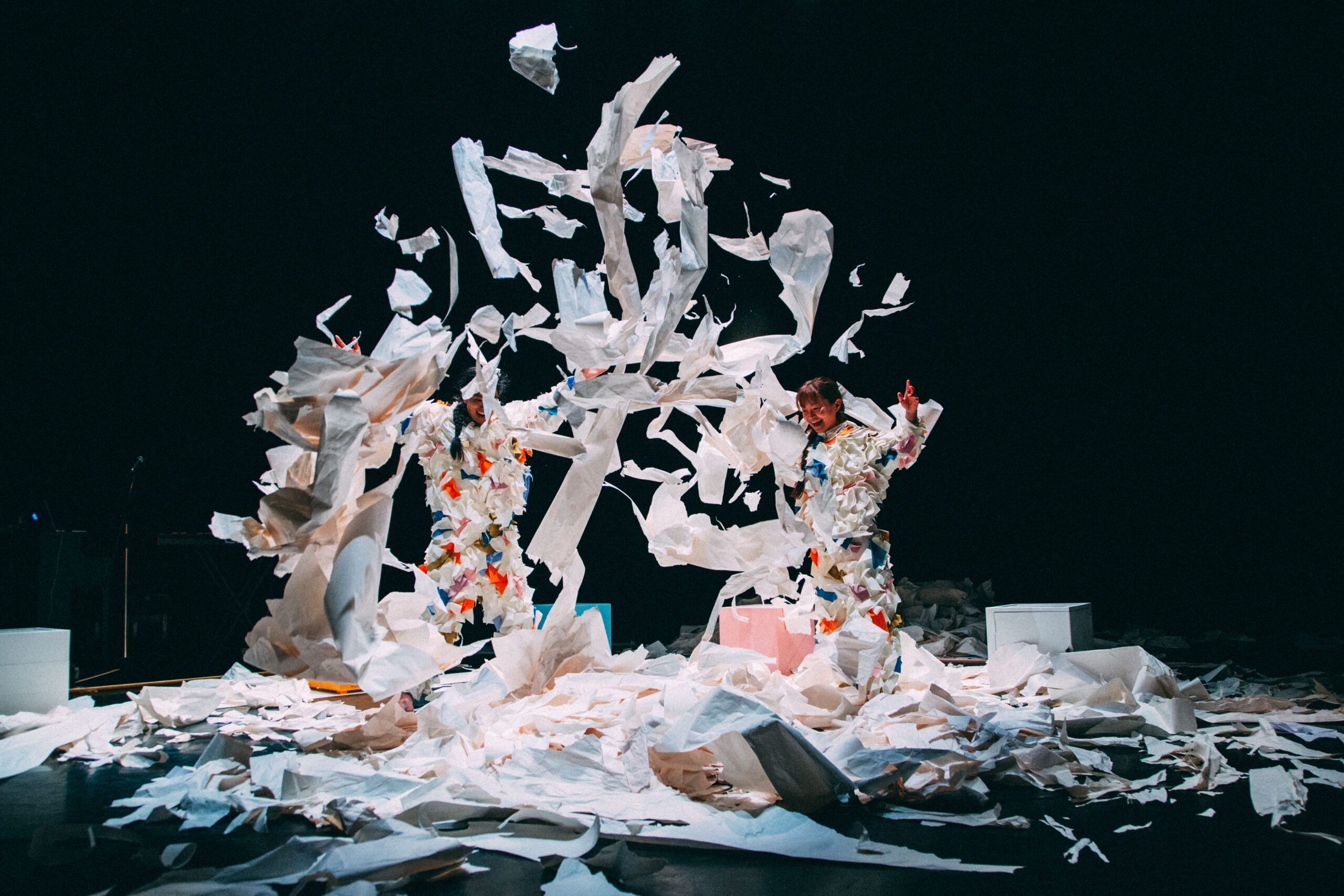 Concept: Seven Circles 
Created by: Makiko Aoyama, Robert Howat and Takeshi Matsumoto 
Music: Robert Howat 
Dramaturg: Lou Cope 
Mentor: Rosie Heafford
Set and Lighting Design: Ben Pacey 
Costume Design: Giulia Scrimieri 
Costume Maker: Hania Kosewicz
Technical manager: Andy Finn 
We've made a visual guide for this show, for our families who would like to familiarise themselves a with Z-arts and the show, before their visit. You can access it here – Visual Guide – Club Origami
Book tickets now - choose a time below
Show accessible performances only
Times displayed in grey may be sold out or not currently available. Alternatively workshops may be locked for Bright Sparks Members and require a log in.