Visit the incredible world of Stuff and Nonsense, at Z-arts! 
A charming performance for ages 3+ by a leading family theatre company. 
Venue:  Z-arts
Date: 7 & 8 April 2023 
Times: 11am & 2pm 
Stuff and Nonsense Theatre Company bring their family-friendly show, The Adventures of the Little Red Hen to Z-arts. Following sell-out shows The Gingerbread Man, Pinocchio and The Elves and the Shoemaker this unswervingly energetic and humorous company returns with their latest incredible production. 
Making bread is hard work, but it would be a lot easier if the lazy farmyard animals got off their reclining sofas and lent a hand! Join our plucky little hen as she finds her own way to get stuff done.  
An energetic adaptation of this much-loved story, featuring a breath-taking combination of brilliant puppetry, live music and unforgettable comedy. Stuff and Nonsense are well-known for their clever, captivating storytelling, ingenious stagings and ability to make us all laugh.  
"Truly one of the best performances I have seen. Fully enjoyed by all 3 generations."  
Stuff and Nonsense Audience Member 
Suitable for all the family (recommended for ages 3-10).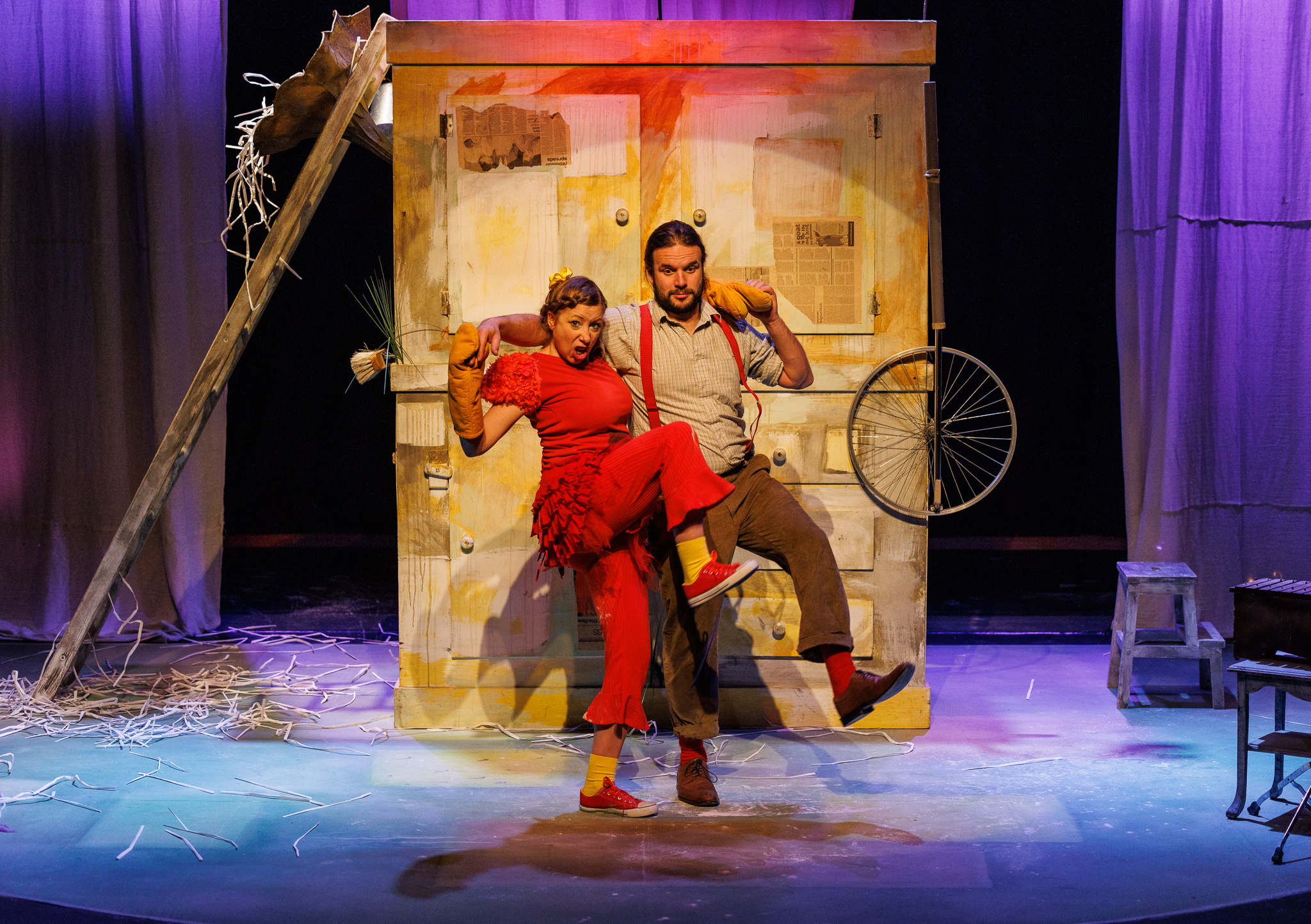 STUFF & NONSENSE is a spirited production company making inspiring theatre for bold adventurers. Led by Artistic Director Niki McCretton, the company works with children, families, artists & theatres across the globe to make memorable & rewarding shows. Founded in 2001, Stuff & Nonsense has created elevent original artist-led productions, primarily contemporary and highly marketable adaptations of well-known tales.  Since 2010 the company has delivered around 2300 performances to over 325,000 people. In April 2018 Stuff & Nonsense become an @HOME artist at The Point, Eastleigh. 
"Take a child (by which I mean, anyone from 3 to 103) to a show by Stuff and Nonsense.  Watch how, within a minute or two their smile begins to widen, their mind starts to expand – then notice their expressions of delight and wonder…Stuff and Nonsense make the world a better place." 
Chris Chibnall, Executive Producer, Doctor Who and TV Writer (Broadchurch, Doctor Who, Torchwood) 
Restaged with the support of Lighthouse, Poole and The Lyric, Bridport; original production supported by Salisbury Playhouse; Halton Borough Council; Taunton Brewhouse; The Lyric, Bridport with public funding by the National Lottery through Arts Council England.