At Z-arts we're really passionate about providing affordable family theatre to our local community whenever we can. It's important to see children and adults from all backgrounds and cultures in our venue, which is why we took the outreach to some of the most diverse schools in the area.  In December we worked with Divine Mercy RC Primary School, Webster Primary, Seymour Park Community Primary and Holy Name by offering their families free arts and crafts workshops, so they could earn heavily discounted tickets to see Little Red and the Big Bad Wolf.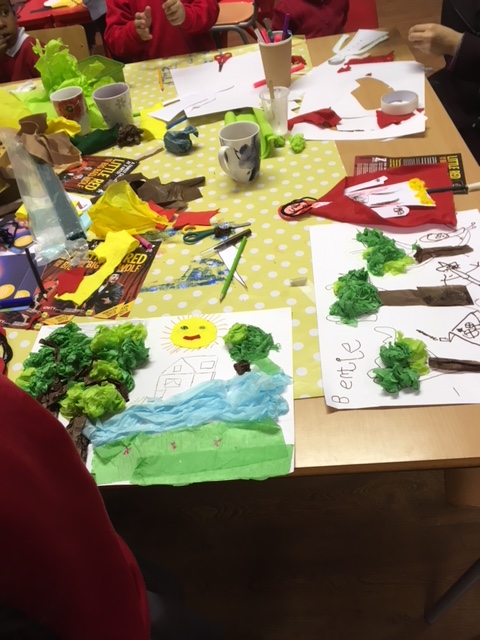 The visual arts workshops aimed to encourage families to be creative together and work as team. Over the four days we facilitated five workshops with over 160 participants including children and adults, and together they created their very own Little Red Riding hood puppet shows. This was a simple but imaginative activity using a variety of materials from the Z-arts creative cupboard!
One of the mothers gave feedback saying, "Thank you so much for today, me and my son enjoyed it and was nice to do something together".
In 2018 we're going to be doing even more family outreach than ever, bringing people in to our arts centre and taking our arts into local communities!
Yemi Bolatiwa – Z-arts Engagement Officer
To find out more about Z-arts' outreach work, email yemi@z-arts.org