Here at Z-arts, we have two small budgets per annum. The first, a budget for Research and Development, the second for a yearly commission. Sometimes this budget will go towards co-commissions.
2022 – 2023 Supported Artist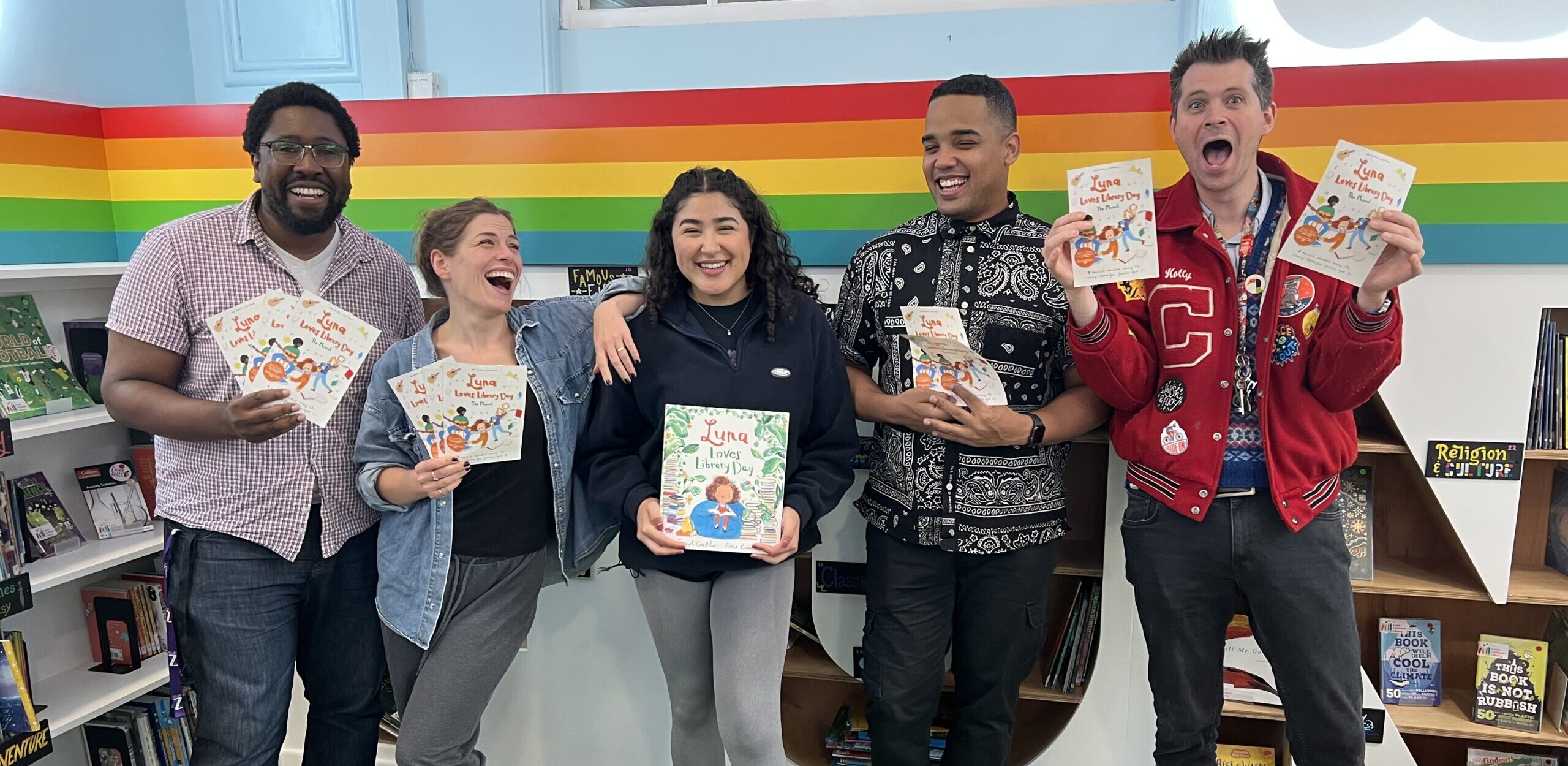 A new musical for children and families based on the picture book written by Children's Laureate Joseph Coelho, and illustrated by Fiona Lumbers.
Previously Supported Artist
Supported to produce Grandad Anansi, a co-commission between Half-Moon Theatre and Z-arts.
Award-winning children's author, Elayne Ogbeta was supported by Half-Moon Theatre and Z-arts, to develop her script into a tourable production. This piece went on to tour across the Big Imaginations network and at many other venues, libraries and community settings across the country.
A humorous and heartfelt inter-generational adventure. With evocative live music, Grandad Anansi is an uplifting tale of love, courage and letting go.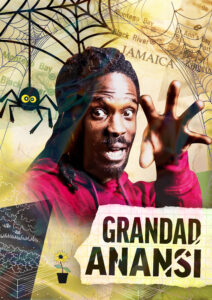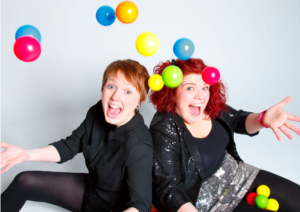 Previously they've been commissioned Z-arts, to develop STAN.
STAN is about a friendship between a deaf girl and a hearing boy who is having problems at home. STAN was Z-arts' main commission for 2021/ 2022.
"Z-arts and Big Imaginations have been incredibly supportive of our work from wellbeing events, theatre performances to creative participatory activities – they've supported us not only to make new work but helped us improve it for the audiences and young people we work with."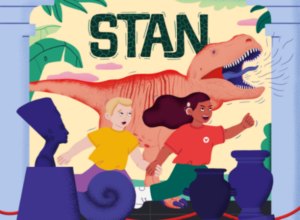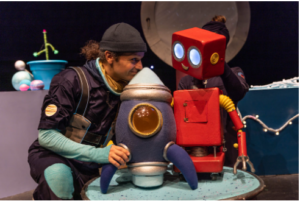 Commissioned by Z-arts to develop The Gift
At Christmas-time the magic will find you anywhere – even in space!
Blast off into the stars in this beautiful new production created especially by award-winning Early Years practitioners for our youngest audiences.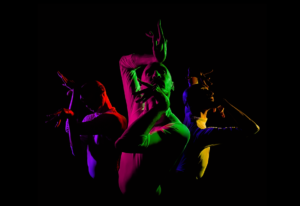 Bring your Glamour, Glitz and Grace and come together in a fabulous celebration of self-expression.  Four dancers go head to head in a dance, fashion and lip sync competition in an interactive event where the audience decides the winner.
Whether you just want to join in the fun or have a passion to pose, come along and show off your own magnificence by dressing up and helping crown the winner!
Dress your finest, learn the moves – then take to the floor…
Produced by SwitchFlicker productions and supported by Arts Council England.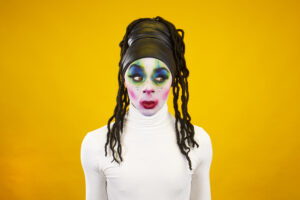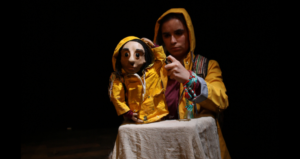 Winner of the 2022 Off West End Theatre Award for Best Theatre for Children Aged 5-11.
When Little Titch and her scruffy rucksack arrive at the giant, pink house it is not what she expected – a blanket of thick grey dust covers everything in sight and it is wild and overgrown. Her new home is cold and unwelcoming until she meets Nelly, a flamboyant and loveable hoarder. Together the pair discover they have more in common than they first thought and that friendship can heal hidden wounds.
Written by acclaimed award-winning children's author Laura Dockrill (Darcy Burdock book series and Big Bones), Dust uses exciting puppetry and exquisite poetic language to explore a heartfelt story about love, loss, identity and memory. With haunting music by Hugo White of The Maccabees, this striking and emotional new play is a joyous reminder about just how playful the world can be.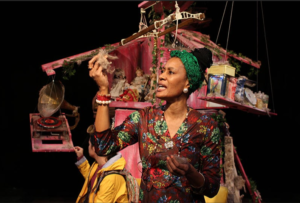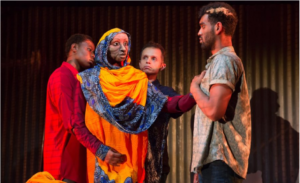 Co-commissioned by Manchester International Festival, Z-Arts and the Ruhrtriennale Festival to create The Welcoming Party.
The Welcoming Party took us on a thrilling journey through a historic hidden warehouse at the Museum of Science & Industry, walking alongside people who had travelled here from towns and cities far beyond Manchester, all looking for a place where they could feel safe and sound. We hoped we helped them find what they were looking for.
A beautiful blend of puppetry, performance, dance and live music for both children and family audiences, The Welcoming Party made us think about what it means to feel different – and why we should all be proud of who we are.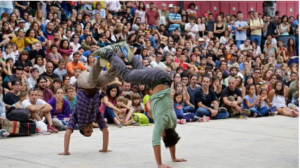 Commissioned by Z-arts to create Void.
A male and female duet, Void explores the space created by the pandemic, and what has moved into that space – both good and bad.
Responding to the experiences, thoughts and feelings of the artists and a group of young people in Manchester, Void explores the rich tapestry of emotions and reactions to covid and lockdown.
The choreography was created as part of Space to Speak, a project with Z-Arts and Trinity High School in Hulme, Manchester. As part of Here and Now, a national and local celebration of culture within communities.
Supported by Arts Council England and Future Arts Centres, marking the National Lottery's 25th birthday. www.here-and-now.org.uk | @HereandNow2020