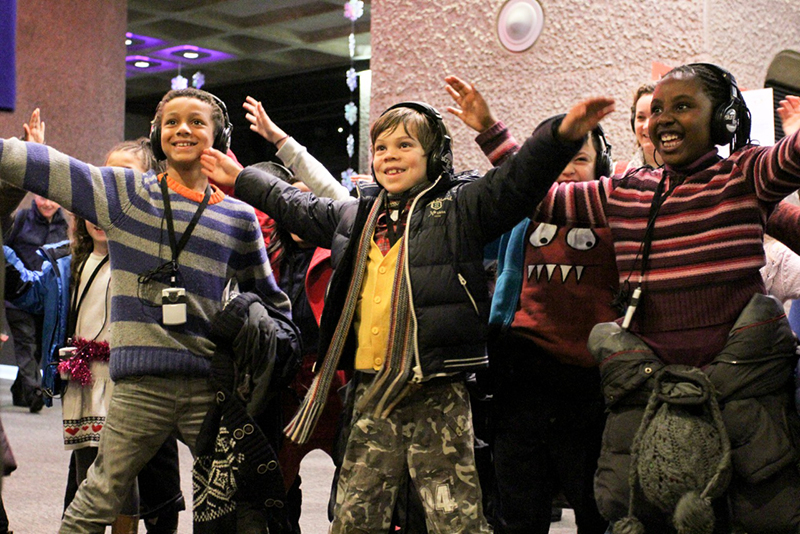 This autumn Z-arts launch their biggest ever season with children's theatre, a family festival and a whole load of creative participatory activities.
The season launches in Hulme Park with The Wind and the Sun on Saturday 6th of September. Z-arts invite children and families to this free performance of bright colours, spectacular acrobatics and physical theatre. Each month Z-arts host a world class children's theatre show and in October take part in the second annual national Family Arts Festival.
This year Z-arts have 4 shows as part of the Family Arts Festival starting with Pirate & Parrot on their Open Day on Saturday 18th of October, and finishing with a family-friendly concert Letters Through Your Door by BBC Folk Award nominee David Gibb on Sunday 2nd of November. During the festival there will be free arts activities for children and families from the fantastic team behind the Mix It Up art club.
Also as part of the festival Z-arts proudly present Family Matters, a series of 5 monologues reflecting the diverse complexities of modern family life. Directed by Susan Roberts,(Black Roses: The Killing of Sophie Lancaster) the performance marks the start of an exploration into how theatre can be more relevant and appealing to modern family audiences and is the beginning of a partnership with the Paul Hamlyn Foundation.
Other season highlights include The Freedom of Freewill, a stunning mixture of adrenaline-fueled movement, digital projection and beautifully structured soundscapes. The performance is directed by Ryan Hartson, a familiar face to Z-arts' audiences who last saw him as Pinocchio in Benji Reid's acclaimed 2012 show. In October Z-arts welcome local band/theatre company Geddes Loom who will be headlining Shine, their new open mic evenings for young people. In the gallery Veil invites audiences to share the inner most reflections of British Muslim women in a digitally manipulated world.
This season boasts Z-arts biggest ever selection of participatory activities including dance classes for toddlers to teenagers, art classes for all the family, a film club and Allsorts – Z-arts' youth music project for ages 11-19. New this season is ZYP, a theatre company for ages 11-16 led by director Cheryl Martin.  Sign up to Z-arts' Bright Sparks membership scheme and your entire family can access all these activities for just £10 a year.
The season ends with Z-arts' Christmas show, and as is quickly becoming tradition, it's not your traditional Christmas show. 59 Minutes to Save Christmas is an interactive headphone journey around the building for intrepid adventurers and their parents. Christmas trees are behaving strangely; there are rumours of grumpy fairies and elves throwing baubles at shoppers! Someone is out to spoil the fun, the clock is ticking and no one can stop it but you – you have 59 Minutes to Save Christmas. Having previously been performed at London's Barbican and Cast in Doncaster, Slunglow's 59 Minutes to Save Christmas is an unmissible yuletide adventure.