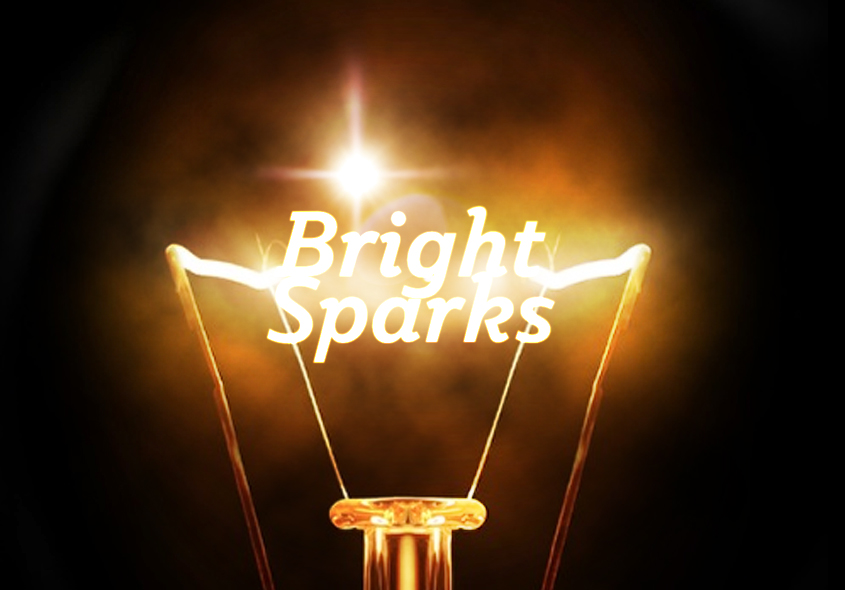 Dear friend of Z-arts,
I am writing to tell you about the exciting changes that are taking place at Z-arts from April 2014.
I am pleased to be able to tell you that we are expanding our programme of regular activities and making a few changes to what we have on offer and when. You may be aware that we have previously been funded by Children in Need meaning that we can offer most of our participatory activities for free or at a greatly reduced cost. The good news is we have been granted a further three years of funding which is fantastic news for all the children and families who come and take part each week. We will be uniting all of our regular activities under the "Bright Sparks" banner from now on so watch out for our new campaign.
Important news!
Due to expanding our programme and to ensure that we are giving opportunities to as many children and families as possible, from the 7th April we will be making all of our current and new participants sign up to the "Bright Sparks" membership scheme.
It's really important that you keep us informed if your circumstances change so that when children are left at Z-arts that we can contact you in a matter of emergency, by asking everyone to sign up to the membership scheme we will be able to keep in touch and keep up to date records on all of our friends!
The major change is that to join "Bright Sparks" there is a £10 membership fee per family. This small cost entitles you to come to any of the following activities as many times as you like over the next year – membership runs from the day you join up the end of March 2015!
A bargain if you have a look at what joining "Bright Sparks" gives you access to:
School holiday activities at half term, Easter and during the summer (starting 7th April with Blast Off)
Discounted tickets to our Big Imagination's children's theatre programme
Paint Pots for Tots (Starting Monday 28th April)
Bright Stars – after school drama club (Starting Monday 28th April)
ZYP aka Z-arts Young Performers – NEW (Starting Monday 2nd June)
Baby Play (Starting Tuesday 13th May)
Mix it Up – after school art club (Starting Wednesday 23rd April)
Commercial Street Dance – after school dance club – NEW (Starting Thursday 24th April)
Streetdance and Ballet for 4- 6's on a Saturday morning – NEW (Starting Saturday 26th April)
Mix it Up families  – NEW (Starting Saturday 26th April)
Film Club – NEW (Starting Saturday 10th May)
From April only members will be able to take part in activities and some will still have limited capacity and some you have to sign up for online, however we feel that the £10 is a small price pay to pay to be able to take part in all this amazing activities and there will only be this one off payment. If you are in receipt of job seekers allowance or a participant of the New Deal then the membership fee is waived. You will have to provide evidence when signing up to the membership scheme.
We want to be as inclusive as possible. Family membership is for all members of one family so it doesn't matter if you have one child or five!
Members will receive a "Bright Sparks" welcome pack and family membership card and a regular "Bright Sparks" newsletter with details of special offers, events and news stories and we will have Facebook page up and running for next week!
You can buy your membership online now at: http://www.z-arts.org/brightsparks/ or the next time you come into Z-arts.
If you have any questions or queries then please just ask a member of staff and we will be able to help. We look forward to seeing you all soon and to the new creative adventures awaiting us in 2014!
Best wishes,
Saskia Metcalf
Creative Development Manager, Z-arts