In July 2017 award-winning family venue Z-arts and Theatre-Rites, one of Europe's most imaginative theatre companies brought a brand new immersive production, The Welcoming Party, to the 2017 Manchester International Festival. Commissioned by Manchester International Festival, Theatre-Rites, Z-arts and the Ruhr Triennale International Festival of the Arts the piece took audiences on an intriguing journey of magical realism. Moving through the historic 1830 Warehouse of the Museum of Science and Industry, audiences were invited to explore how we can offer a welcome to people who are on a journey to find a place to call home.
The show will go on to be reproduced for the Ruhr Triennale on September 2018
Click here to read a review of the performance
Click here to watch the show trailer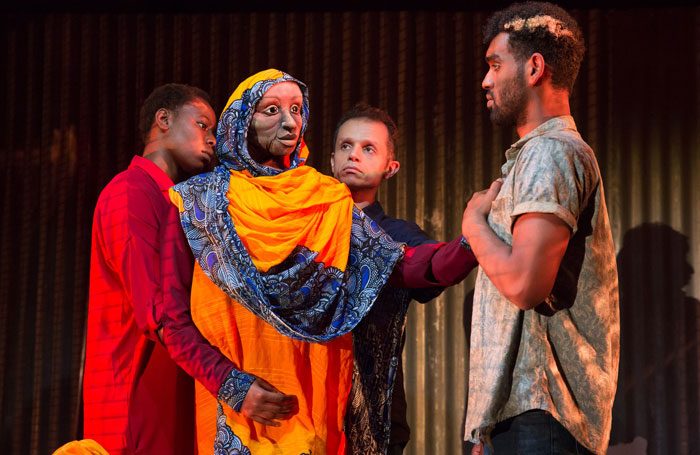 ---
Family Matters was a series of monologues commissioned by Liz O'Neill (Artistic Director at Z-arts) to launch her mission to highlight the lack of diversity in theatre for families. Five writer/ performers were selected, and given the brief to write a 15 minute monologue from a personal perspective about what family meant to them.  The result was five very different, personal and highly emotive stories, beautifully told, which spanned childhood to old age.
Family Matters was first performed as part of the Family Arts Festival on November 2014, both at Z-arts and at the Royal Exchange, Manchester.  It was remounted to launch the Family Arts Campaign Conference in March 2015, with the aim of encouraging more people to think about the diversity of the modern family in broader definitions, encouraging artists to start to make theatre for families that reflects family audiences today.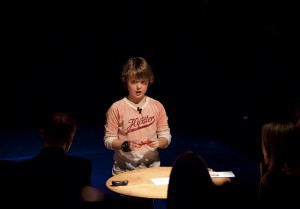 The first story was told by Leo (aged 6) and performed by Toby Sweeten-Dewhurst (aged 12) as a piece of verbatim theatre, where he repeated Leo's words as they were spoken. Leo's mum Melanie hopes her piece inspires people to realise that if you don't adhere to mainstream society's view of what 'family' is supposed to be it's OK. "Family is what feels safe, feels right, and not what the front of a Hallmark card tells you.  For some children their family are the scariest people they know, but with the right people around you can create a family more perfect than any picture card."
Melanie says that her son Leo taught her that the world is a beautiful place full of possibilities and that a good half hour playing with lego solves most problems.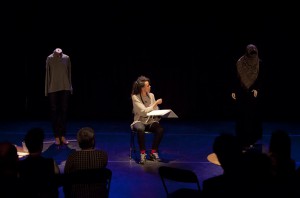 The next story was Yusra Warsama, who told her story of growing up in one family, and then creating her own and the differences between those experiences; particularly when coming to terms with a complex mix of cultural differences.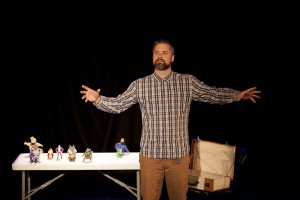 Ben Mellor used toys from childhood to illustrate the extended and self-created family he experienced when growing up; and how divorce and separation can actually make you [photo /s of Louise] Louise Wallwein took everyone on a deeply personal journey of meeting her birth mother for the first (and second) time. Glue is now being developed as a full piece to tour.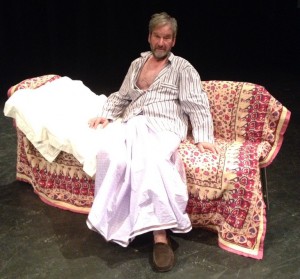 Finally, Tuheen Huda chose to write from his father's perspective. Looking back on a life from one culture and trying to come to terms with his own children's adoptive westernised worlds. Played by Sam Dastor, Kanchan ended the evening with heartfelt charm.
Many of these monologues are now available to view in full, so sit back and enjoy experiencing the autobiographical richness and complexities of everyday life.
My Europe
Ahead of the 2014 European Elections we teamed up with artists from across Europe and North West primary schools to explore our multicultural heritage and what it means to be 'a European'. Learn more about My Europe.
---
Duck!
Following on from the success of 2012's Pinocchio, we once more set out to create a Christmas show with a distinctly Mancunion twist. Duck! was a modern day reimagining of the Ugly Duckling brought to stage by the award-winning team of Writer Philip Osment and Director Julia Samuels. Duck! was a hit with audiences and critics and picked up a Manchester Theatre Award nomination along the way.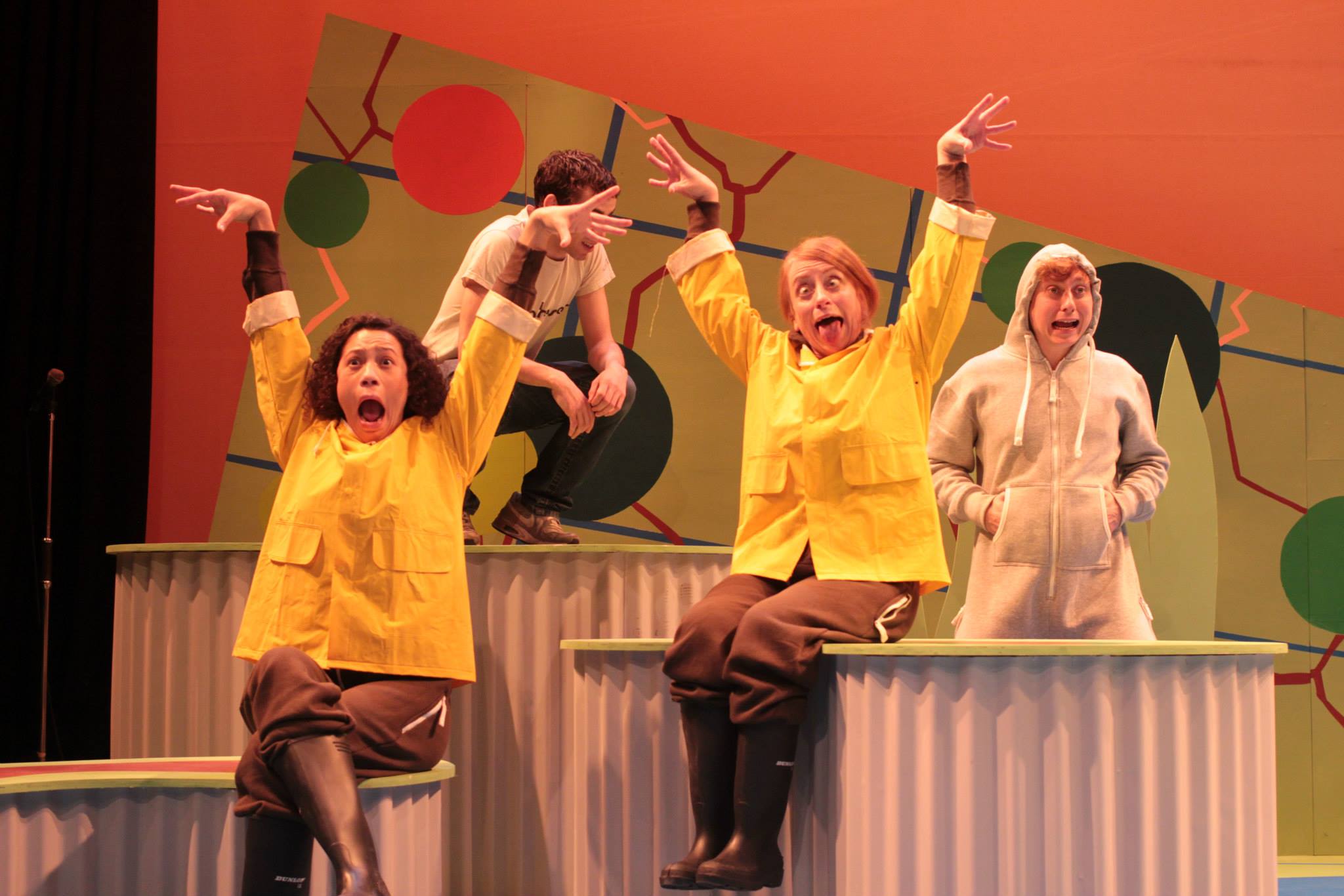 ---
Big Imaginations Children's Theatre Festival 2013
In October 2013 we were the leading venue in the North West's first ever children's theatre festival. Thousands of people from across the region enjoyed some of the world's very best children's theatre at an affordable price, we played host to 10 shows over 2 weeks and met hundreds of new faces. Each month we bring you at least one brilliant piece of children's theatre as part of the Big Imaginations network.
---
Anne Frank + You
An exhibition giving Anne Frank's story and message a contemporary profile for today, focusing on the issues of identity and moral choice we face in 21st century Britain. The exhibtion ran from 25th Feb to 22nd Mar 2013, read Neil Harrison's article on the exhibition.
---
Pinnochio
We teamed up with Breaking Cycles to produce Pinnochio, a Christmas fairy tale for a Manchester audience. The show was a massive hit with audiences and a critical success. Award-winning director and choreographer Benji Reid joined writer Mary Cooper to produce a fast, funny and magical show for all the family.
---
Sat'dy Allsorts Bridgewater Project
In November 2011 our Sat'dy Allsorts music group toured Manchester and the Northwest with a fantastic tour giving them the opportunity to perform their own material at a range of venues including Band on the Wall.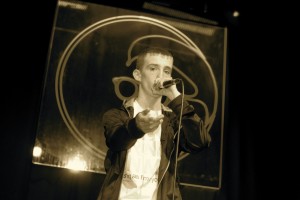 ---
ZYP
ZYP (Zion Young Performers) have been our fantastic in-house youth theatre group that has run over the last two years, finishing in July 2012. Having performed a full scale musical production alongside a number of showcases the group has had a healthy sized group of dedicated members who have worked hard throughout their time. Although this particular project has ended we are proud to announce a new partnership with MyUK (Musical Youth UK) which will provide a fantastic opportunity for young people aged 11-19 to get involved in a national musical theatre project.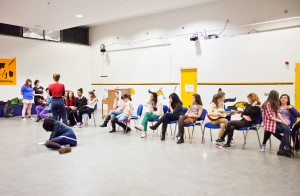 ---
Manchester Day Parade
In 2011 our  presence at the Manchester Day Parade was bigger and better than ever thanks to the work of Jo Foley, Gill Balfour and Fiona and all the other artists, young people and volunteers who helped us celebrate our presence in Manchester!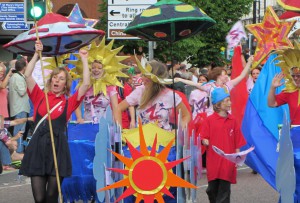 ---
Z-arts Open Day 2012
Zion Arts Centre officially became Z-arts on April 2012 and celebrated with a building wide open day with a whole host of workshops and activities, a children's performance of 'The Green Lady' and participants from our residents including Lip Service, Sustained Theatre Up North and hÅb. The day was a great success with over 400 people visiting the building and leaving us with very encouraging feedback!
---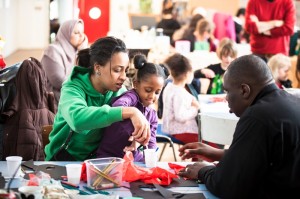 ---
Little Shop of Horrors
In November 2011 ZYP produced their first full length show with the popular musical 'Little Shop of Horrors'. The show was a fantastic success with sell out audiences and a great response.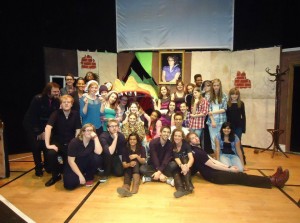 ---
Zion 100
In 2011 the Zion 100 programme celebrated the centenary with a different event for each decade every month, winning the inaugural Manchester Community History Award for our engagement with the community.
The project culminated in a full-scale, theatrical promenade performance of 'Pleasant Sunday Afternoon Society' which took audiences through the depths of the building and through the lives and events of the inhabitants of the building over the last 100 years. Funded by Heritage Lottery fund and directed by Jonathan McGrath the performance was named after the first group to use the centre for non-religous purposes.
Watch the video here:
Zion 100 – Pleasant Sunday Afternoon Society