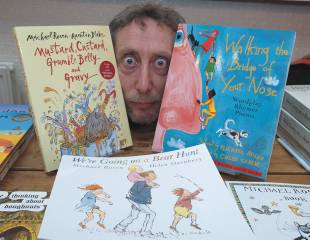 7/7/12
5:00 pm - 6:30 pm
Part of Manchester Children's Book Festival
Don't miss the ever-energetic Michael Rosen while he's in town for his hilarious, non-stop, full length poetry performance show...and let him tell you about his Centrally Heated Knickers!
Michael Rosen is one of Britain's most treasured children's poets and is familiar to generations of children with his hilarious and sometimes plain silly poems!
This hilarious family-friendly event is presented in partnership between the Manchester Children's Book Festival and Z-arts.
Tickets are £11 full price, £7.70 concessions.
There will be a 50p card transaction fee.
Info@z-arts.org
0161 232 6089